Yatseniuk: Ukrainian people cannot be defeated
The people of Ukraine cannot be defeated, Ukrainian Prime Minister Arseniy Yatseniuk said in the Verkhovna Rada on Thursday ahead of voting on his candidacy for the post of the prime minister of Ukraine, an UNIAN correspondent has reported from parliament.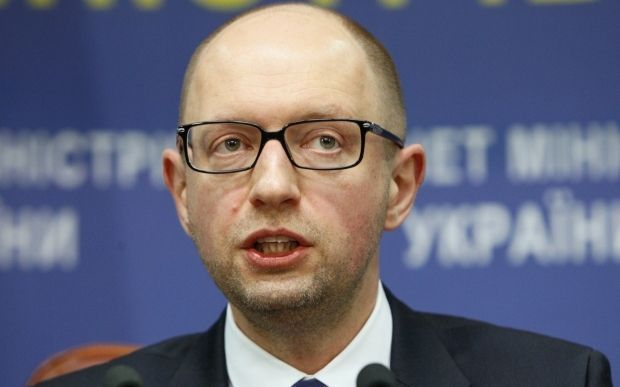 REUTERS
"The heaviest burden lies on our shoulders. It is a burden of historical responsibility. We need to keep our state and win our independence," he said.
"Ukraine is in a war, people are in trouble and it depends on us to stop the aggression," Yatseniuk said.
"We have faced external aggression, namely a Russian military invasion, which is nothing else than an encroachment on the territorial integrity of Ukraine and our independence. It is an attempt to destroy Ukraine.
"They can fight with our army and, probably, they can defeat it, but they can never defeat the Ukrainian people and the Ukrainian nation."
If you see a spelling error on our site, select it and press Ctrl+Enter