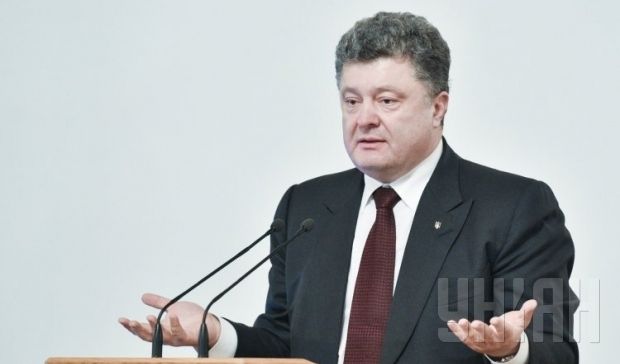 UNIAN
"I call on everyone to realize that political speculation about [Ukraine's] immediate entry into NATO do not bring forward but postpone Ukraine's accession prospects,|" Poroshenko told MPs.
"We have to fulfil the necessary criteria for membership. And secondly, let's be frank, we should take into account the very restrained attitude of a large number of our foreign partners regarding this matter. It is up to the Ukrainian people to decide."
As UNIAN reported earlier, the coalition agreement initialled on November 21 clearly states that it is Ukraine's policy to join NATO.
On November 24, NATO Secretary General Jens Stoltenberg stated that Ukraine could become a member of NATO if it satisfied the alkiance's membership criteria and if it wanted to join.
At the same time, the Ministry of Foreign Affairs of the Russian Federation is seeking guarantees regarding Ukraine's non-accession to NATO and a declaration of its unaligned status.
Poroshenko also said MPs should work in such a way that would enable Ukraine to apply for EU membership.
"We are starting our work, so that in five years we will be ready to apply for membership of the European Union," Poroshenko said.
Poroshenko also stated that "Ukraine should step by step move from the country with the Revolution of Dignity to a country of Dignity."
"It is time to unite around the world, and reforms," he added.