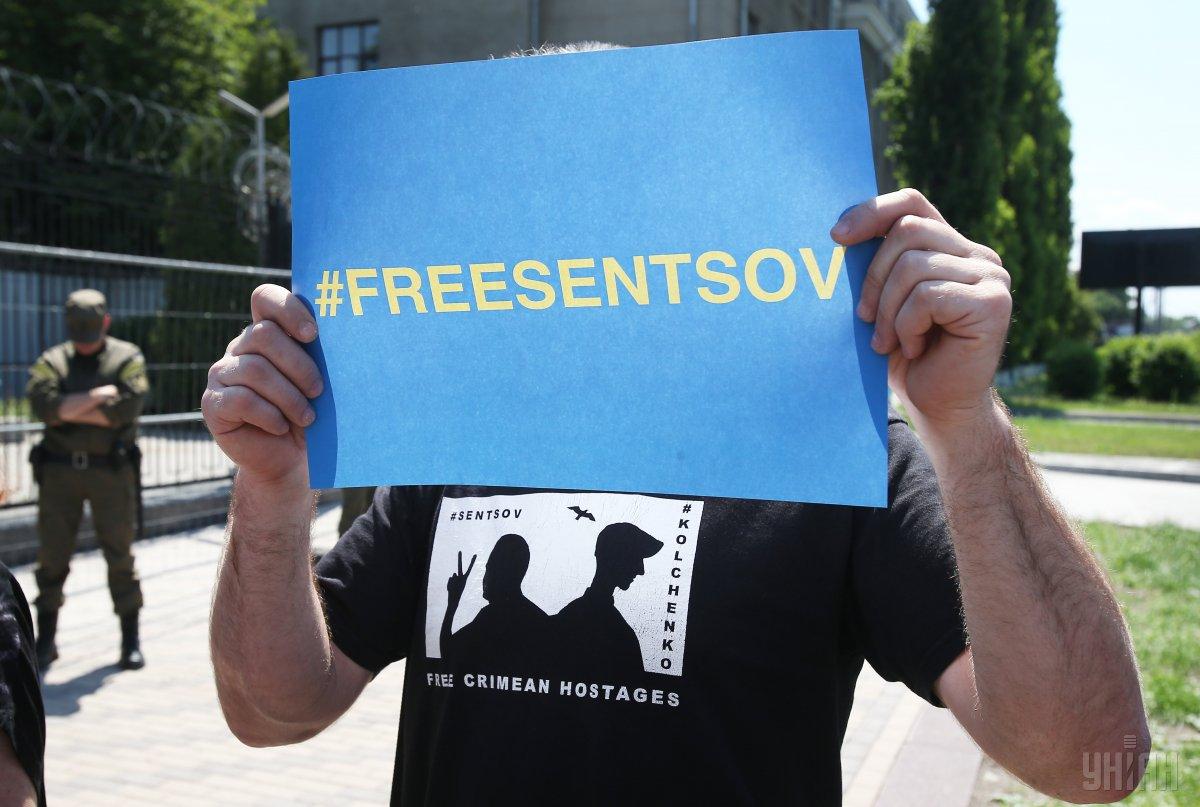 Photo from UNIAN
The European Parliament has overwhelmingly passed a resolution calling on Russian authorities to release Ukrainian filmmaker Oleh Sentsov and all the other "illegally detained Ukrainian citizens" in Russia and Russia-annexed Crimea "immediately and unconditionally."
Sentsov has been on hunger strike in a Russian prison in the far-northern Yamalo-Nenets Autonomous Region since May 14. He is demanding that Russia release 64 Ukrainian citizens he considers political prisoners, according to RFE/RL.
Sentsov was arrested in Crimea in 2014, after Russia seized the Ukrainian region. A Russian court in 2015 convicted him of planning to commit terrorist acts and sentenced him to 20 years in prison. He denies the accusations.
The resolution, backed by the five main political groups in the European Parliament, notes that "currently that there are in total more than 70 Ukrainian political prisoners in Russia and in the occupied Crimea."
It also demands the release of Oyub Titiyev, the Chechnya head of Russian rights group Memorial, who has been detained since January 2018, and urges the Russian authorities to cease the intimidation and harassment of Memorial staff.
Read alsoPoroshenko, Putin talk prisoner swap in phone conversation
The European Parliament also "expresses its deep concern regarding the worrying trend of arrests, attacks, intimidations, and discrediting of independent journalists and human rights defenders working in Russia, and particularly in Chechnya."
Some political groups in the chamber also wanted to include a call for an EU diplomatic boycott of the soccer World Cup that kicks off in Russia on June 14 in the resolution, but a compromise wording was instead agreed.
It calls on "the EU to make a statement to condemn human rights violations in Russia and the attempt to hide them under the cover of the FIFA World Cup."