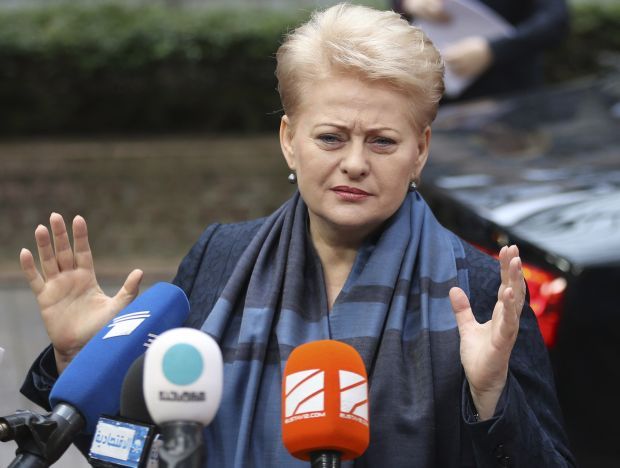 REUTERS
"Today, Ukraine is fighting not only for its own independence, but also for a peace in Europe now and in the future. Thus, the duty of each of us is to help the state, which is struggling with the predatory neighbors, whose hands are stained with blood," Grybauskaite is reported as saying.
According to the Lithuanian President, Europe has become divided by "a front line marked with blood" in the year after former Ukrainian President Viktor Yanukovych refused to sign the Association Agreement between Ukraine and the European Union in Vilnius.
"A front line appeared between freedom and slavery, between truth and falsehood. And this line is marked with blood," Grybauskaite said.
"Ukrainians have chosen to be free, and it is unclear how other countries can prevent this by resorting to bloodshed," she said.
"Lithuania is proud of [achieving] its freedom. Now we must help others to do the same," she added.
As UNIAN reported earlier, during her recent visit to Kyiv Grybauskaite agreed with the Ukrainian government that Lithuania would supply Kyiv with weapons in the near future.