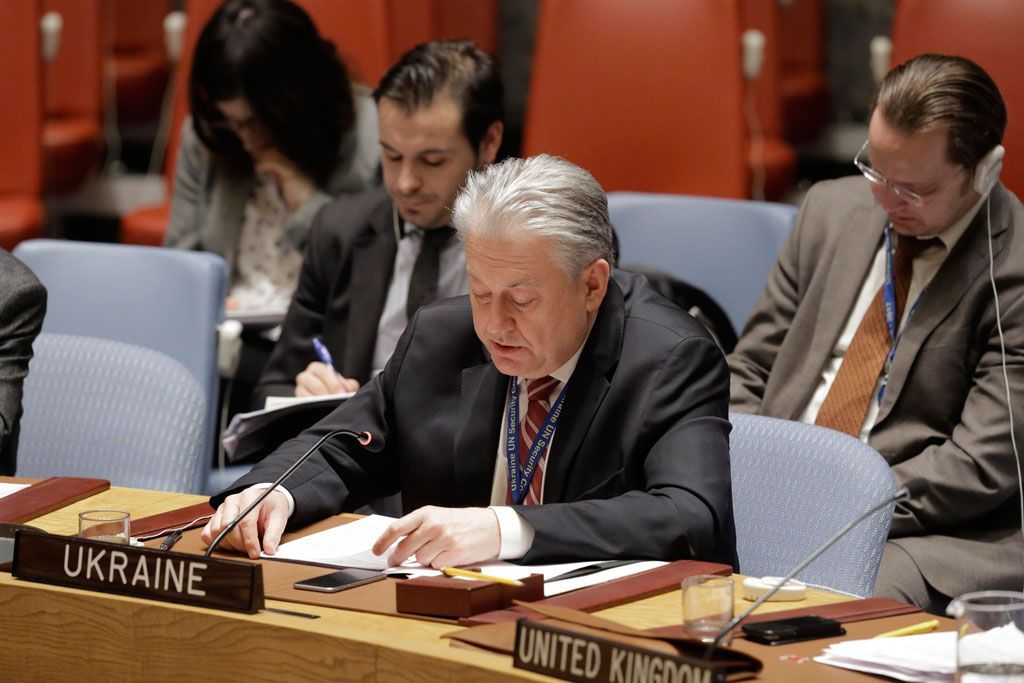 un.org
Ukraine has handed to the United Nations Secretary-General of Antonio Guterres a "Kremlin prisoners list," that's according to the country's permanent representative to the organization, Volodymyr Yelchenko.
"I had a touching telephone conversation with Valentin Karpyuk, the brother of political prisoner Mykola Karpyuk, who is serving an illegal sentence in the Russian Federation. He's one of those on the list of Kremlin's prisoners, which we just handed over to the UN Secretary-General," Yelchenko wrote on Twitter.
"We are doing everything possible toward his release," the diplomat stressed.
He stressed that the pressure on Russia has to continue, "to free our people!"
As UNIAN reported earlier, the United States, France, Britain and 35 other countries asked UN Secretary-General Antonio Guterres to raise the case of jailed film director Oleh Sentsov and dozens of other Ukrainian prisoners during his talks with Russian President Vladimir Putin this week.
The 38 countries wrote in a letter to Guterres that the case of Sentsov, who has been on a hunger strike since May 14, should be raised as a "matter of urgency" and appealed to him to try to mediate a solution.
Among the signatories were Australia, Canada, many EU countries along with Turkey, Moldova, Georgia and Ukraine.
The UN chief will hold talks with Putin on Wednesday and attend a Portugal-Morocco match during the World Cup that Russia is hosting.