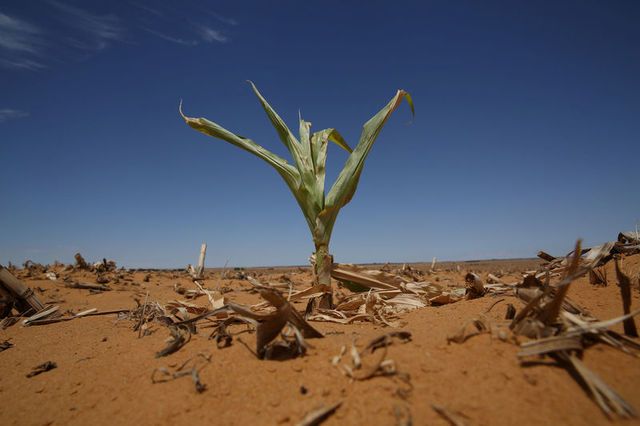 REUTERS
Despite drought in the illegally-annexed Crimea and serious problems with fresh water reserves that keep worsening, Russian President Vladimir Putin is unlikely to resort to a military operation to force the land corridor via mainland Ukraine to Crimea, since he needs the peninsula only as a military base while the price the Kremlin will have to pay for the offensive against the Ukrainian troops will be too high, says Mustafa Dzemilev, Ukrainian President's envoy for the Crimean Tatar people.
"Putin's behavior is generally unpredictable, so nothing can be ruled out," Dzhemilev told Apostrophe.
But from Putin's side, this [an attempt to pierce the land corridor to Crimea or influence Ukraine otherwise] would be very unreasonable and unpromising," he said, adding that such a scenario is unlikely.
Read alsoNo solution at hand: Occupiers exhausting freshwater resources in Crimea
According to Dzhemilev, there will be some drinking water in the occupied Crimea, but not for agriculture: Russia is not interested at all in local economy.
"But they will be supporting life there: delivering food, some electricity and water, so that people don't actually die there. But there will never be a decent life as long as the occupation continues," added one of the Crimean Tatar leaders.
Previously, the media reported that in the near future, the occupied Crimea could switch to hourly water supply due to a drought.