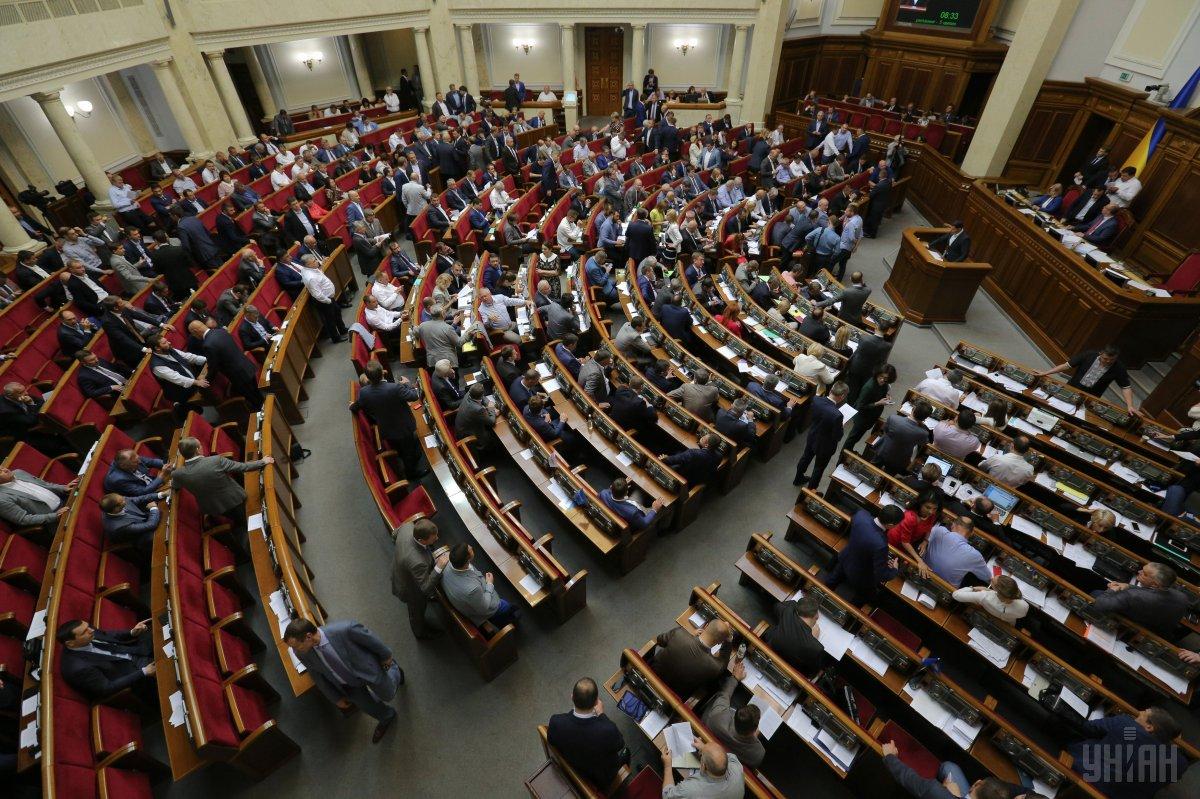 Photo from UNIAN
Ukraine's brand new Bill on National Security, which has been approved for second reading by the Verkhovna Rada Committee on national security and defense, sees support on the part of international partners and the International Advisory Group, Committee member, MP Iryna Friz (BPP) wrote on Facebook.
In their letter, partners note that "the draft text resulting from our discussion on 15 June… sufficiently addresses the concerns elaborated in our 15 March letter and makes the draft law on National Security consistent with key European and Euro-Atlantic principles, As a result we would welcome the adoption of the draft law… by the Verkhovna Rada in second reading, Any possible further changes or amendments to the text… would need to be further analyzed by IAG advisers in terms of their alignments with European and Euro-Atlantic standards and principles, which would require additional time," Friz wrote..
The deputy also noted that in their letter, the experts underline the importance for the bill to be adopted ahead of the NATO Summit in Brussels.
"In the light of the upcoming NATO Summit in Brussels, we encourage you to continue to maintain the open dialogue needed for the Verkhovna Rada to adopt this draft law no later than on 22 June 2018. Doing so will send a strong message of Ukraine's continued commitment to security and defence sector reform and to European and Euro-Atlantic integration, as well as setting the conditions to maximize bilateral security assistance to Ukraine," Friz quoted the IAG as saying.
Read alsoPoroshenko enacts NSDC decision on measures to test arms, military equipment
"To put it short, the previous version of the working group has been declined. We returned to the redaction of the president's bill that had been adopted in first reading, taking into account eight amendments. This version was fully supported by our international partners. The last step has been taken to have the bill considered in the Verkhovna Rada," the deputy reported.
As UNIAN reported earlier, on June 19, the Parliament's Committee on national security and defense advised that the Rada adopt the national security bill. At a Committee meeting, it was reported that some 427 amendments had been filed to the bill, of which 116 had been taken into account.
At the same time, the Anticorruption Action Center said that the Committee had failed to consider the amendments that would deprive the SBU security service of non-typical functions in the area of economy and anti-corruption.
On Wednesday, June 20, the Verkhovna Rada plans to start consideration of the national security bill to ensure that the new legislation is voted as early as June 21.