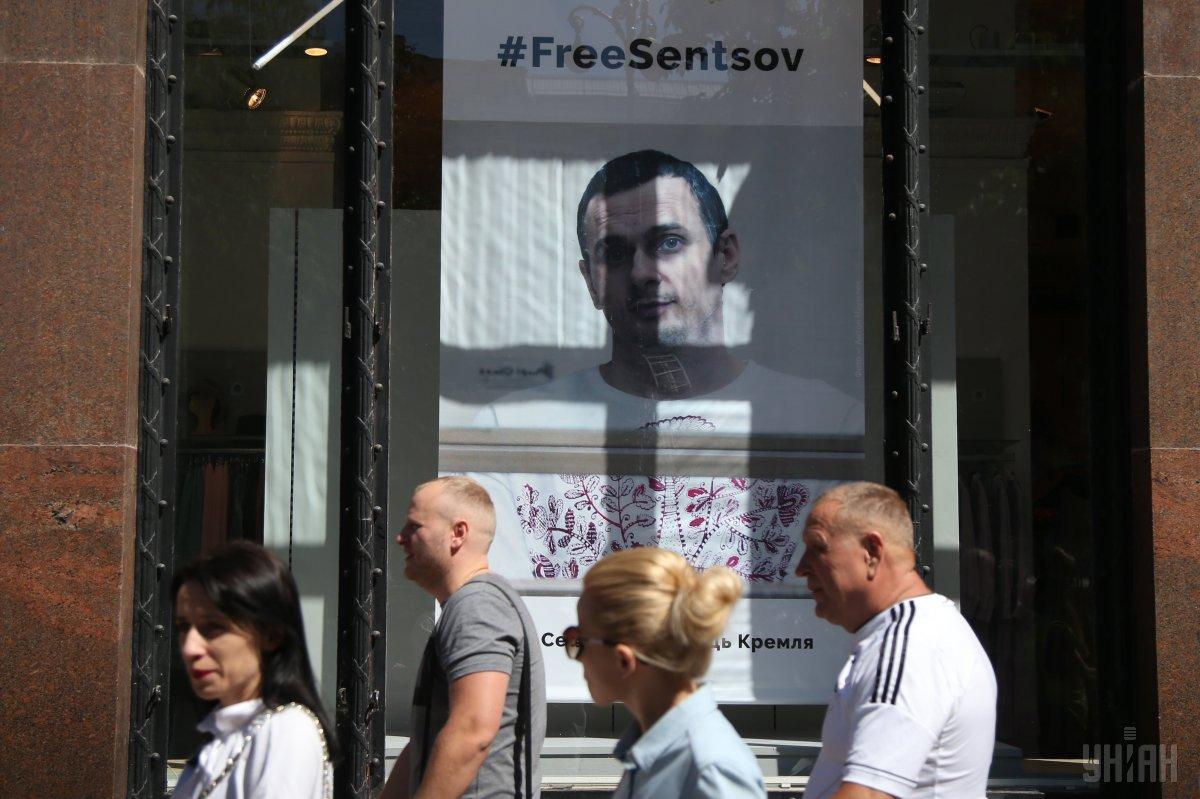 Photo from UNIAN
Kremlin spokesperson Dmitry Peskov says "no information" is available on whether a Ukrainian filmmaker Oleh Sentsov is alive or not.
The comment comes as a response to an UNIAN correspondent's question on why the Russian side denied a Ukrainian Ombudsperson contact with Sentsov even via videolink.
"I can't answer why they refused to have a video call. That's because it is required to receive information in the relevant agencies, in the Federal Penitentiary Service, and [Ombudsperson Tatiana] Moskalkova must have such information. He's a prisoner after all, and it's impossible to establish video communication with every prisoner," Peskov said.
Read alsoSentsov not to request pardon from Putin - Gerashchenko
Responding to a direct question on whether Sentsov is still alive, Peskov replied: "I received no information that he had any health issues, so I cannot have such information at all and I cannot say anything about it."
Commenting on the statement by the Verkhovna Rada Human Rights Commissioner, Liudmyla Denisova, that Russia is blocking access to Ukrainian prisoners, despite the agreement reached between the presidents of the two countries, and that Moskalkova has no authority to make such decisions, since she must coordinate all actions with someone in the Russian leadership, Peskov said that it is not about the presidential administration.
"Verification of lists is underway. In addition, as far as we know, ombudspersons [are deciding], how they'll be visiting: simultaneously or not… It's these discussions that are causing the delay," Peskov claimed.
According to the official, "there were complications with the transfer and because of the weather, conditions, the Ukrainian colleague could not fly out."
"This process is not an easy one, but this work is under way," Peskov assured.