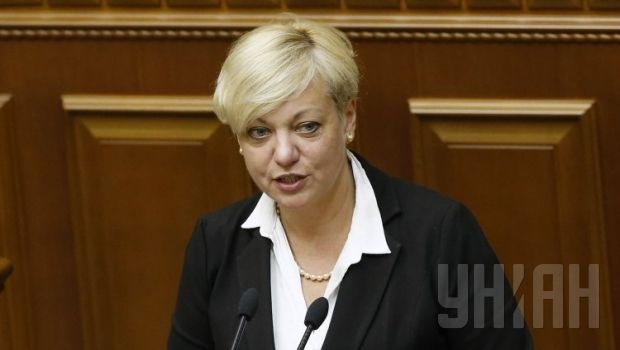 UNIAN
According to one of the employees of the National Bank of Ukraine, Gontareva wrote her letter of resignation two weeks ago.
According to the employee, her resignation will be supported by MPs.
The Presidential Administration is already looking for a replacement, with two candidates being considered at the moment- the current head of state savings bank Oshchad Bank Andriy Pyshny and the former head of Raiffeisen Bank Aval, Vladimir Lavrenchuk.
The press service of the National Bank of Ukraine has refused to comment on Gontareva's alleged planned resignation.
As known, the Verkhovna Rada has already registered a draft appeal to the president to dismiss Gontareva. The document was prepared by former members of the Party of Regions that voted for dictatorial laws 16 January, Dmytriy Svyatash and Valeriy Pisarenko.
Gontareva has come in for criticism in recent weeks after the NBU failed to support the exchange rate of the hryvnia, which slid in value from around UAH 13 per dollar to a low of over UAH 16 per dollar. The currency has since regained some value.
Gontareva also suffered public humiliation near the start of the hryvnia crisis several weeks ago, when she attempted to buy U.S. dollars in front of the press to demonstrate the availability of cash foreign currency to the public.
The teller at a commercial bank refused to sell Gontareva the currency, and would not give the NBU governor her reason for doing so.