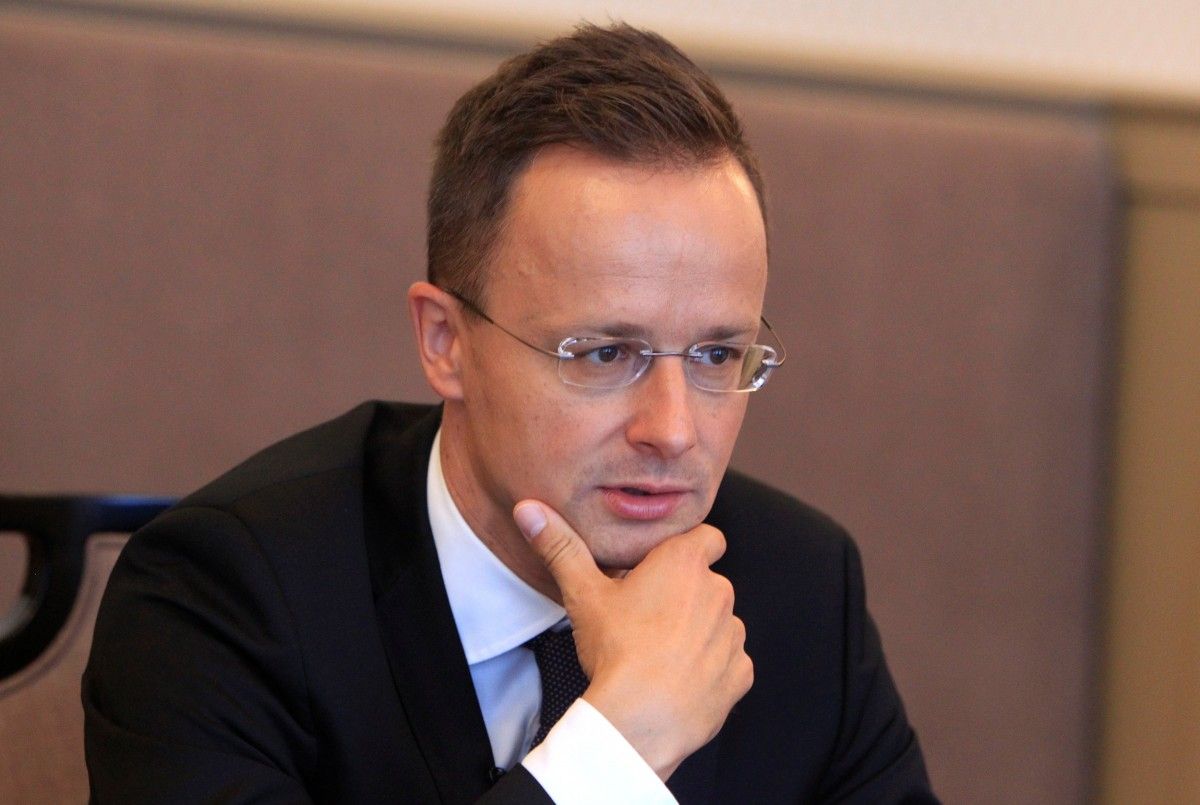 REUTERS
Hungary has officially waived its veto on the holding of a separate meeting of NATO leaders with the participation of Ukrainian President Petro Poroshenko, but continues to block the NATO-Ukraine Commission (NUC), that's according to Hungarian Foreign Minister Peter Szijjarto.
The Hungarian minister spoke with journalists following the first round of consultations held between foreign ministers and ministers of education of the two countries in Nyzhne Solotvyno (Zakarpattia), according to Europeiska Pravda.
He emphasized that Hungary's decision to block political meetings of the NATO-Ukraine Commission remains in force. At the same time, the minister once again confirmed that at this meeting, Hungary has lowered the level of its requirements to Ukraine regarding the education law - now it is not about the abolition of the language norm, but on the implementation of two provisions of the Venice Commission's decision.
"The decision of the Hungarian government is unambiguous. Until the recommendations of the Venice Commission are met, we can not support Ukraine's rapprochement with NATO," he said.
Read alsoSzijjarto hails U.S. role in efforts to settle Hungary-Ukraine language row
Although holding a NUC meeting is not possible at the upcoming NATO summit, Hungary has agreed to Poroshenko's participation in a special-format summit.
Szijjarto confirmed that such an agreement had been reached with the participation of the American side.
"A few weeks ago, I met with Mr. Pompeo in Washington, but I told him that we have nothing against holding a summit on security in the Black Sea region where the President of Ukraine would be invited," he said.
EP's diplomatic sources confirmed that Poroshenko had already received such invitation.
The summit will be held at the level of heads of state and government of NATO Allies and leaders of Ukraine and Georgia.
Read alsoMFA Ukraine says "constructive negotiations" launched with Hungarians on education law
It should be noted that the idea of the Ukraine-Georgia-NATO Summit had been voiced earlier, but Hungary has long been blocking its holding.
As UNIAN reported earlier NATO Secretary General Jens Stoltenberg said that Ukrainian President Petro Poroshenko would be invited to a summit of the heads of state and government of the North Atlantic Treaty Organization (NATO), which will be held in Brussels in July, but the format of the meeting with him has not yet been determined.
It was earlier reported that in March, Hungarian Foreign Minister Peter Szijjarto demanded that Ukraine pass changes to the education law and postpone its implementation until 2023, otherwise Budapest would block meetings important for Ukraine with the European Union and the North Atlantic Treaty Organization. In particular, he noted that Hungary would be blocking the holding of the Ukraine-NATO Commission ministerial meeting in April, and in July, the meeting at the level of heads of state and government during the Brussels summit.