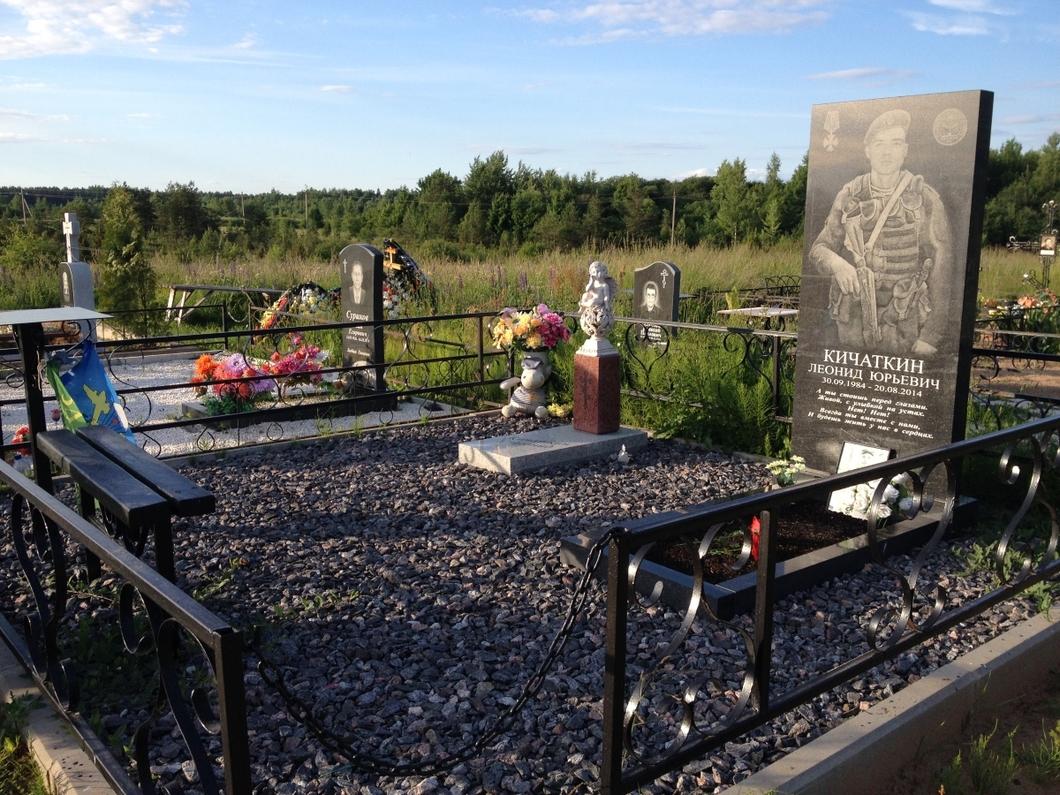 Novaya Gazeta
The Russian Defense Ministry has indirectly recognized at their servicemen a number of men who died near the eastern Ukrainian city of Luhansk in August 2014.
Russia's Novaya Gazeta edition in the article titled "They Were There" notes that on nameless graves in the city of Pskov and its outskirts, which were mounted in 2014, and where "people sporting camos and blue berets once removed inscriptions with names and dates from crosses upon orders of their commanders," four years later, granite monuments were installed with portraits of the dead and relevant dates, Ukrayinska Pravda reports.
The newspaper reminds that initially, nameless graves of two paratroopers who died in 2014 had been discovered at the Krestovsky cemetery near Pskov, while three others were found in the village of Vybuty.
Read alsoBellingcat identifies Russian officers, militants as perpetrators of January 2015 Mariupol artillery strike
Among those killed in action are Alexander Osipov, Sergei Volkov and Leonid Kichatkin.
"Osipov's date of death is the same as Kichatkin's: August 20, 2014. He was 20 years old. In a portrait, he is shown sporting a paratrooper uniform and there are parachutes in the sky... Sergei Volkov served in the GRU special forces, he died in July 2014 when he was 28 years old. A similar monument was installed on the grave of Vasyliy Gerasimchuk at the Krestovsky cemetery... a paratrooper in sergeant's uniform, with medals. Gerasimchuk was 27 years old. He died in August 2014," the newspaper writes.
Read alsoUkraine's Joint Forces show new evidence of Russian military presence in Donbas (Photo)
According to the Pskov Military Memorial Company, the monument, which is installed on the grave of Kichatkin, was paid for by the Russian Defense Ministry.
The publication notes that the funeral costs compensation to the families of troops killed in action should not exceed RUB 32,000, while the cost of the stele with engraving is about RUB 100,000, according to the burial house staff.
"But the very involvement of the Ministry of Defense may indirectly confirm: the ministry recognizes Kichatkin, who died in August 2014, as one of its troops. Only veterans with 20 years of service experience or combatants are entitled to compensation. Kichatkin was born in 1984," Novaya Gazeta reports.