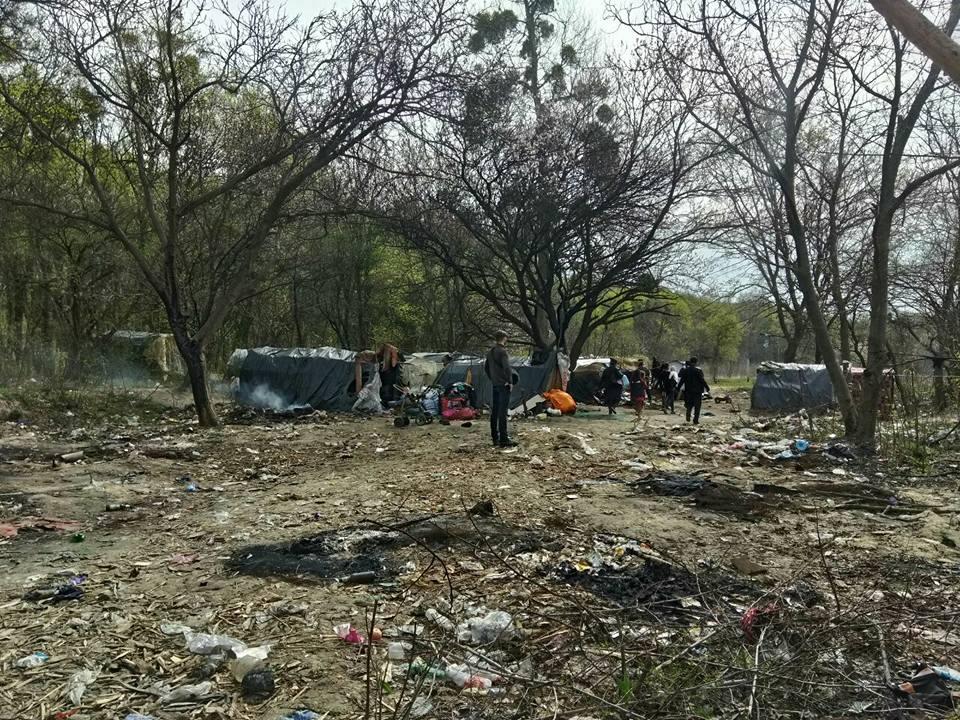 Serhiy Mazur, Facebook
Numerous reports in Ukrainian and Russian mass media covered the recent attacks on Roma by certain radical youth movements. But neither Ukrainian nor Russian media touch upon all the details, a Ukrainian OSINT NGO, Information Resistance, notes.
"First of all, let's look at the direct perpetrators of the latest attack, the 'Tvereza and zla molod' ('Sober and Angry Youth') organization, whose members took part in the assault on the Roma camp in Lviv on June 23. This organization is called 'Lemberg Jugend' in social networks, being a subdivision of the neo-Nazi Misanthropic Division organization," Information Resistance writes.
The NGO also points at the ties of Misanthropic Division to a star of Russian TV panel shows, Tomasz Maciejczuk.
"The fact is that Misanthropic Division is an organization spun by the creative Pole. It was he who intimidated the public with this organization in his interviews, allegedly exposing the eerie regime of the 'Kyiv junta,' which absorbed the elements of 'Banderism and Nazism'," the report says.
Read alsoRussia plants agent in Poland under "Russophobe" cover to tar Ukraine-Poland ties
"Maciejczuk's creativity was appreciated in the Russian FSB, and Misanthropic Division was taken into account by the Russian curators of the Pole. It was the members of this organization who were later allegedly detained in Crimea, and almost all the "Ukrainian saboteurs" had "tattoos of Misanthropic Division." There is only one problem, since there is not a single photo or video of these very tattoos," IR says.
"Later, as raids of Roma camps began, with victims reported, the topic was immediately picked up by Russian propagandists, in particular Dmitry Ermolaev, Chief Editor of the Federal Rossiyskiye Vesti weekly, and part-time operative of the Russian Foreign Intelligence Service who supervises Maciejczuk. The Telegram channel, which was the catalyst for the attacks on the Roma, received a huge number of reposts through Russian VKontakte groups," says the report.
Read alsoCouncil of Europe condemns attack on Roma camp near Lviv
"Summing this all up, a rather clear picture emerges showing that the situation with the Roma is not simply an effect of discontent of aggressive and radical youth, but a carefully planned operation of the Foreign Intelligence Service of the Russian Federation to create a negative information wave both inside and outside Ukraine," IR said.