Chief swap mediator Ruban charged for coup attempt to remain arrested until Aug 23
The decision was taken by judge Lidia Shebuniayeva.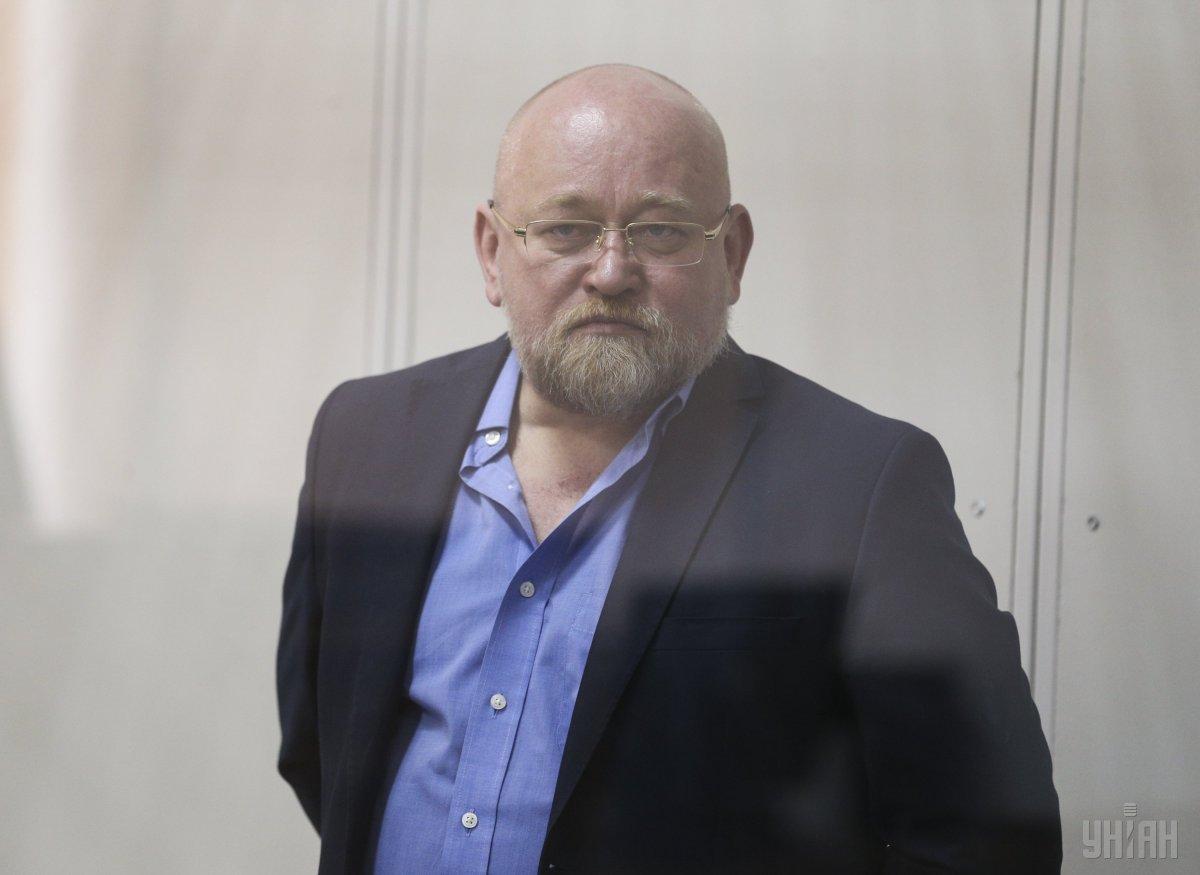 Volodymyr Ruban / Photo from UNIAN
Head of the Ukrainian "Officer Corps" center for the exchange of prisoners of war Volodymyr Ruban, who is charged with an attempted coup, will remain under arrest for another two months, until August 23.
Kyiv's Shevchenkivsky district court has extended his arrest period without bail, an UNIAN correspondent has reported.
The decision was taken by judge Lidia Shebuniayeva.
The previous term of Ruban's arrest was expiring on July 2.
Prosecutor Oleksandr Bannyk insisted on the extension of the arrest as investigators needed time for a number of examinations, including psychiatric evaluation in order to find out his and his accomplice MP Nadiia Savchenko's responsibility or irresponsibility, and for questioning witnesses.
Read alsoSavchenko sues Ukraine's parliament
Bannyk also recalled that Ruban had asked so-called "ombudsperson" of the terrorist organization "Donetsk People's Republic" Daria Morozova to put him on the list for an exchange of detainees, which, according to the Ukrainian prosecutor, could mean that the defendant had been seeking asylum in the occupied area of Donbas.
Ruban's lawyer, Valentyn Rubin objected to the decision. He insisted that Ruban had no status of the suspect but is a detainee, and the Ukrainian authorities benefit from keeping him for negotiations on a swap of prisoners of war.
Yet, after the verdict was announced, Rybin said the defense would not appeal against the decision, as there is no point in that because Ukrainian courts "are deprived of the possibility of using alternative measures against the suspect in crimes Ruban is charged with."
As UNIAN reported, Savchenko and Ruban, who was detained on the contact line in Donbas while smuggling weapons from the occupied territory on March 8, 2018, are suspected of preparations for terrorist acts and a coup.
Ukraine's Verkhovna Rada on March 22 green-lighted the arrest of MP Nadiia Savchenko, a former Ukrainian pilot released from a Russian prison as part of a prisoner-of-war exchange. Ukraine's prosecutors charged Savchenko with plotting a coup and an act of terror in Ukraine, following an elaborate sting operation by SBU Security Service agents, who initially targeted former hostage swap negotiator Ruban. The latter is believed to have conspired with Savchenko.
Savchenko is suspected of committing crimes under Part 1 of Article 109 (actions aimed at the forcible change or overthrow of the constitutional order or seizure of state power); Part 1 of Article 14 (preparations for a crime), Part 2 of Article 28 (committing a crime by a group of persons, a group of persons by prior agreement, an organized group or a criminal organization), Article 112 (an attempted attack on the life of a public figure), Part 3 of Article 258 (an act of terror); Part 1 of Article 258-3 (creation of a terrorist group or organization) and Part 1 of Article 263 (illegal possession of weapons, ammunition or explosives) of the Criminal Code of Ukraine.
Savchenko was initially arrested until March 20, then her detention period was extended until July 13.
If you see a spelling error on our site, select it and press Ctrl+Enter