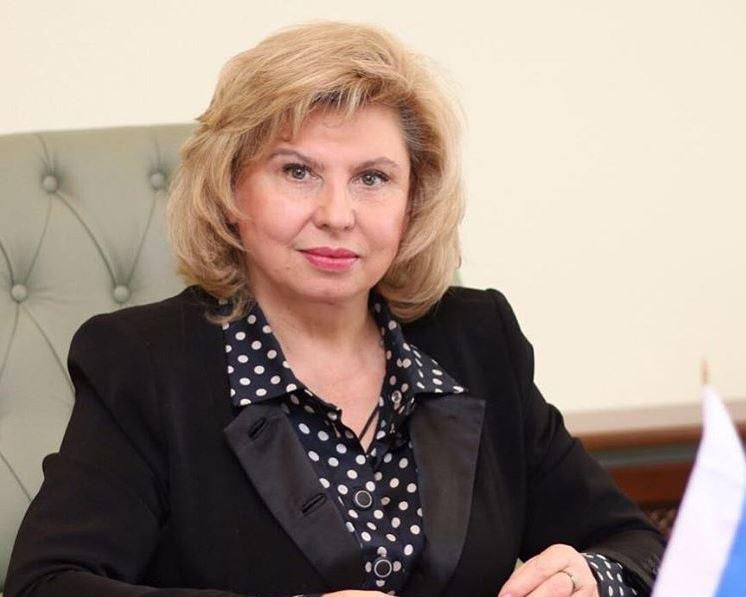 Instagram - moskalkova.official
Russia's Human Rights Commissioner Tatyana Moskalkova has arrived in Ukraine's capital Kyiv to meet with the convicted Russian military serviceman Maksim Odintsov and crew members of the Crimean-registered fishing vessel.
"I earlier visited Dmytro Shtyblikov in Omsk. [Ukrainian Ombudsperson Liudmyla] Denisova was also invited, but she was late for the plane because of weather conditions. I hope that I will be able to visit Russian citizen [Odintsov] in 'mirror' opportunities. However, I have not received a clear answer on whether I will be allowed access to him. But as far as I understand, Denisova intercedes [for the meeting] and does not oppose," Moskalkova said, answering the question about her possible meeting with Odintsov, as reported by the Russian news agency TASS on June 26.
Read alsoKremlin fails to explain access denial as UA Ombudsperson not allowed to visit Sentsov
Earlier, Russia's Foreign Ministry sent a note with a request for Moskalkova's meeting with the Russian citizen in the pre-trial detention center.
The Russian Commissioner said she would like to meet with the crew of the seized Nord fishing vessel as well.
"It would be right to let the fishermen who are being held here [in Ukraine] go home, as they did not commit any crime. They should be released. I will ask the authorities for this," she said.
Read alsoUkraine sends protest note to Russia over denial of access to Ukrainian prisoners
As UNIAN reported, on June 9, President of Ukraine Petro Poroshenko spoke by phone with Russian President Vladimir Putin to discuss the issue of exchanging detained persons.
It was noted that an agreement had been reached for ombudspersons of both countries to visit Russian nationals who are imprisoned in Ukraine and Ukrainian citizens detained in Russia.
Ukrainian Ombudsperson Liudmyla Denisova on May 13 flew to Russia to pay visits to Ukrainian political prisoners held in Russian prisons. She intended to meet with Sentsov first. On the same day, Russia's Ombudsperson Tatiana Moskalkova said that Denisova went to Sentsov on a "personal initiative," and that her visit had not been agreed.
So far, the Russian side has neither allowed Denisova to visit Sentsov nor talk to him via video link.