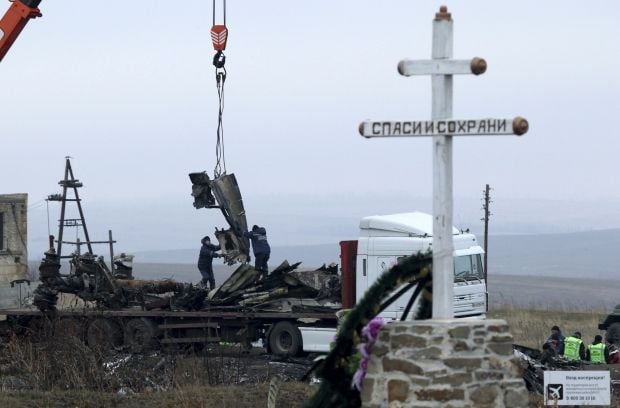 REUTERS
He was speaking during a meeting of the Foreign Affairs Committee of the European Parliament, according to radio station Radio Libery.
"The last aircraft has delivered the remains of victims to the Netherlands. It arrived to Eindhoven on Friday, November 28. All the remains were taken to a military complex in Hilversum where identification was carried out. As of today, 289 of 298 bodies have been identified, but the work is still continuing," de Gooijer said.
"We are not going to announce any conclusions about the causes of the disaster until the completion of the investigation," he said.
"The Board of Investigation on security of the Netherlands intends to publish a final report by the middle of 2015. The aim of the investigation is to establish the circumstances of the disaster, but not those who are to blame for it," he added.
As UNIAN reported earlier, Flight MH17 from Amsterdam to Kuala Lumpur crashed in the Donetsk region on July 17, 2014. There is mounting evidence the plane was shot down by a powerful Buk-M anti-aircraft missile, which Ukraine says was supplied to anti-government insurgents by Russia. All 298 people on board were killed. Most of the passengers, 194, were Dutch citizens.
On July 24, Ukraine delegated the investigation of the aircraft crash to the Netherlands.