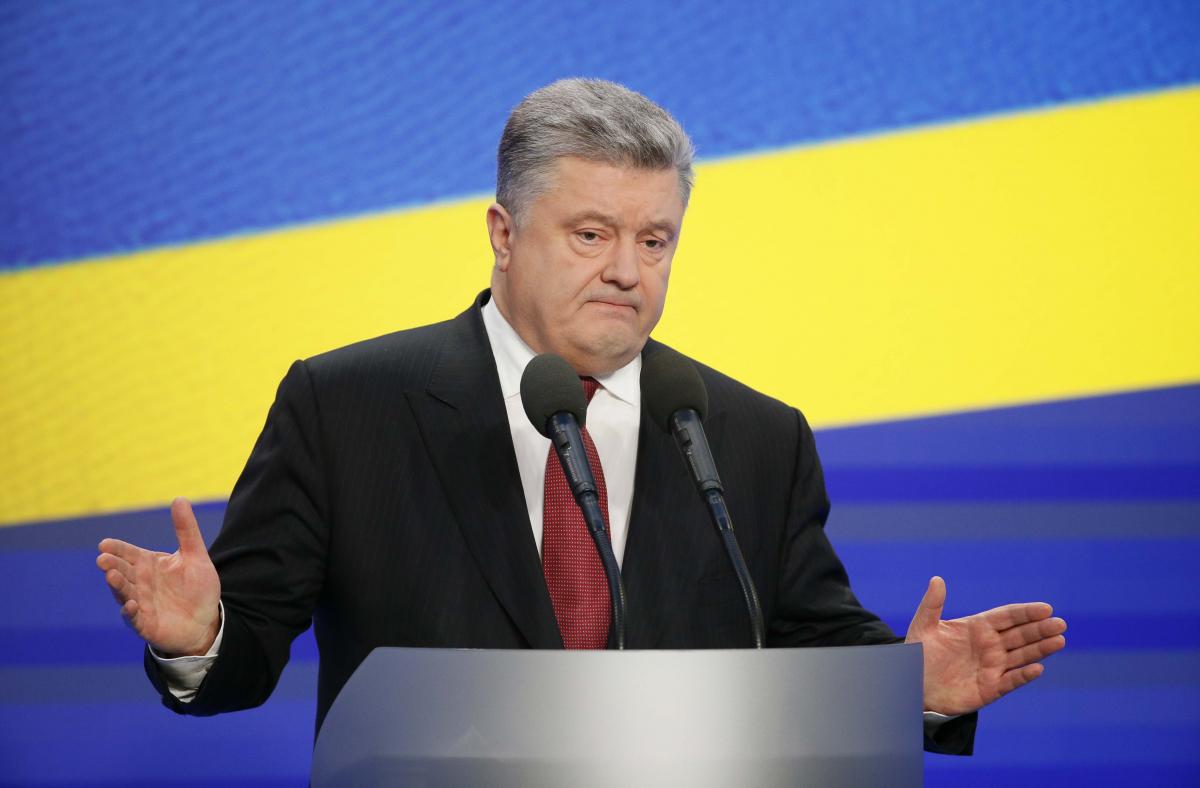 REUTERS
Comedy actor and public figure Volodymyr Zelensky, as well as rockstar and former MP Svyatoslav Vakarchuk, outran current President Petro Poroshenko in the latest presidential polls by Rating agency.
Batkivschyna Party leader Yulia Tymoshenko remains the leader of the polls, with 16% of Ukrainians being ready to support her, according to a survey conducted by the Rating sociological group on June 14-24, 2018, whose results were announced at a press conference in Kyiv Tuesday.
Some 11.7% of respondents are willing to support leader of the Hromadianska Pozytsia (Civic Position) Party Anatoliy Hrytsenko; head of the Opposition Bloc Yuriy Boyko 10.5%; сomedy actor, public figure Volodymyr Zelensky and leader of the Sluha Narodu (Servant of the People) Party 9.3%; rockstar and former MP Svyatoslav Vakarchuk, leader of the Radical Party Oleh Liashko and current President Petro Poroshenko 8.6% of respondents for each.
Read alsoUkraine's Tymoshenko announces she will run for president – media
Leader of Za Zhyttya (For Life) Party Vadym Rabinovych would gain 7.6% of respondents; leader of the Samopomich Party Andriy Sadoviy 3.4%; leader of the All-Ukrainian Union Svoboda Oleh Tyahnybok 2.8%; leader of the Spravedlyvist (Justice) movement Valentyn Nalyvaichenko 2.0%; former MP Roman Bezsmertny 1.4%, leader of the Osnova Party Serhiy Taruta 1.1%, and leader of the People's Front Party Arseniy Yatsenyuk would win 1.1%.
At the same time, in the rating of the "second choice" the leading positions are occupied by Hrytsenko, for whom, as an alternative to the main favorite, 7.5% of respondents are ready to vote, Zelensky (6.3%), Vakarchuk (6.0%), Rabinovych (5.7%) and Tymoshenko (5.3%).
Read alsoPoroshenko not among TOP 3 presidential candidates in Ukraine – poll
At the same time, it is noted that Petro Poroshenko still tops the so-called anti-rating, with almost 52% of respondents not willing to support him in any case.
Some 30% of respondents would oppose Yatsenyuk; 23.8% - Liashko; 23% - Boyko; 20.8% - Tymoshenko; 16.0% - Rabinovych, and 14.7% - Tyahnybok.
A total of 2,500 respondents were interviewed, aged 18 and older. The sample is representative by age, gender, type of settlement, region. The margin of error is below 2%.