Russian TV host, grandson of ex-PM Primakov stopped in Kyiv airport, banned from entering Ukraine
The SBU Security Service of Ukraine says Primakov poses a threat to the national security of Ukraine, and that a 5-year entry ban has been imposed on him.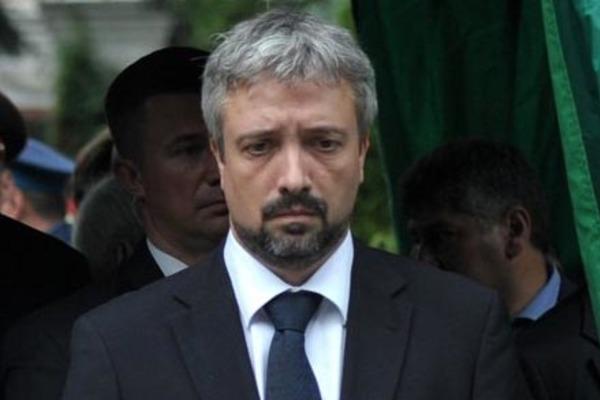 Photo from open sources
Russian journalist Ekaterina Vinokurova says Russian TV presenter Yevgeny Primakov, Putin's confidant in the presidential election, has been detained at Boryspil International Airport in Kyiv.
According to the Russian embassy in Ukraine, Primakov arrived in Kyiv to cover the visit of Russia's Human Rights Commissioner Tatyana Moskalkova. He was detained in Boryspil Airport, Russian news agency TASS reported.
At the same time, Primakov told RBC that officers of the SBU Security Service of Ukraine stopped him at the airport border control and took him to a waiting room. There they said that Primakov posed a threat to the national security of Ukraine, and therefore he would be banned from entering Ukraine for five years. They took away Primakov's passport, promising to return it only onboard the return plane. Now he is in the transit zone, waiting for the return evening flight, according to the publication.
Read alsoChief of Russian RIA Novosti's Kyiv office "quits" Ukrainian citizenship, appeals to Putin
"Everything was in politically correct and polite manner. I was summoned to the interview room. They checked my documents and printed out information on the OSCE conference. The SBU operatives took a second to think things over, phoned [someone], and said that according to the law, I was barred from entering Ukraine for five years as someone posing a threat to the country's security. It's a pity, I was going there with smart ideas for building trust in a situation where Russia and Ukraine have no mutual trust," the propagandist said.
"Primakov was officially invited to the OSCE event. He said he was carrying out the mission of the Union of Journalists of Russia and the Public Chamber to negotiate security guarantees for journalists covering the events in Ukraine and Russia. In particular, he sought to suggest that journalists on both sides not be considered as combatants [participants in hostilities] and to raise the issue of the release of Kirill Vyshinsky, editor-in-chief of RIA Novosti Ukraine," the publication wrote.
Read alsoRussian propaganda undermining trust in any information source, researcher says
Primakov has been working on Russian TV since 2002. On March 20, 2017, he was approved as a member of the Public Chamber of the Russian Federation for 2017-2020 by the presidential quota. In May 2017, he became adviser to Chairman of the State Duma of the 7th convocation Vyacheslav Volodin on international issues and humanitarian projects. Primakov is the head of the Russian Humanitarian Mission NGO.
In 2018, he was the trustee of the then presidential candidate Vladimir Putin.
As UNIAN reported earlier, Chief of RIA Novosti's Kyiv office Kirill Vyshinsky, who was detained on May 15 and was indicted on charges of high treason in Ukraine, said about his the renunciation of Ukrainian citizenship and appealed to Putin.
If you see a spelling error on our site, select it and press Ctrl+Enter