Lawyer: ECHR says Sentsov Ukraine national
The court set a deadline for the Russian Federation until June 27 to send relevant information.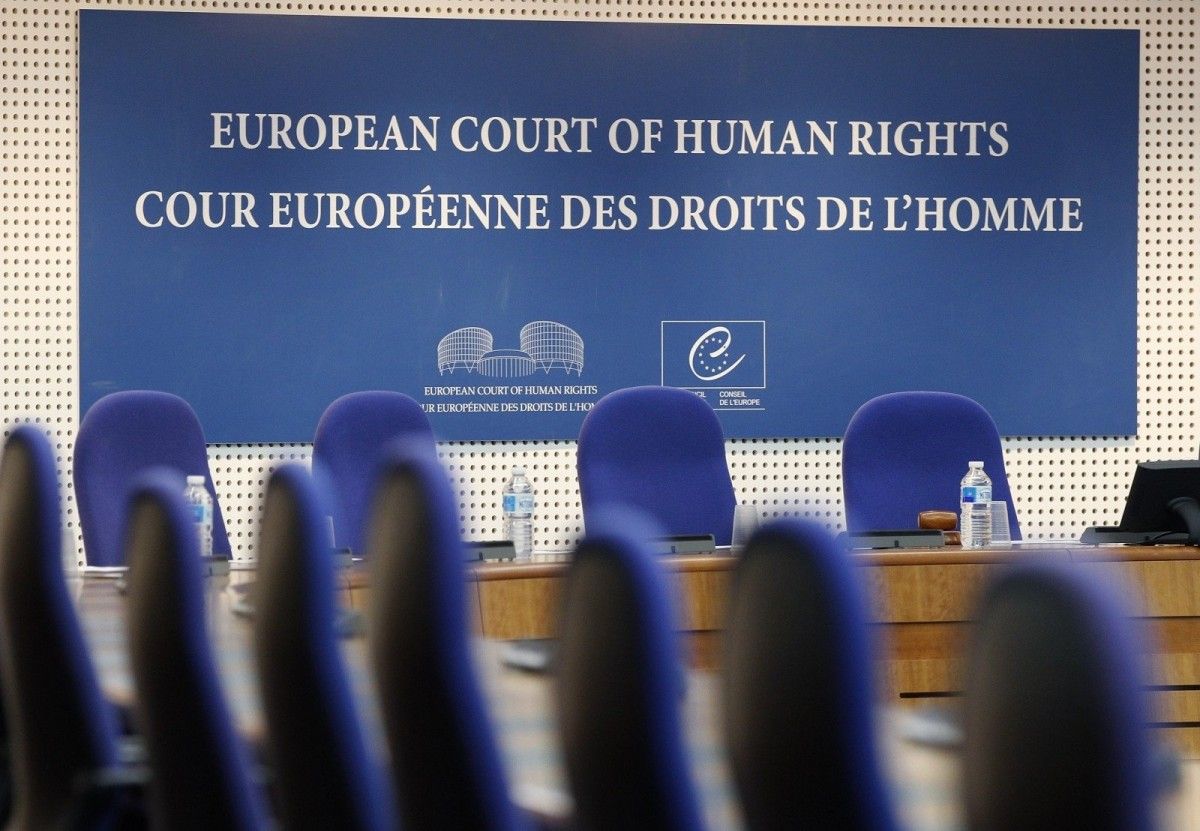 REUTERS
The European Court of Human Rights has ruled to request from Russian authorities information on the state of health of the illegally convicted Ukrainian film director Oleh Sentsov, according to Deputy Minister of Justice and Ukraine's Commissioner for ECHR Affairs, Ivan Lishchyna.
"The European Court of Human Rights has responded to the submission of the Government of Ukraine regarding the application of Article 39 of the court's rules in regard to Oleh Sentsov," Lischyna wrote.
He recalled that the Ukrainian government in its statement June 22 requested that the ECHR instruct Russia to provide full information about the medical condition of the imprisoned filmmaker and to allow Liudmyla Denisova, the Verkhovna Rada's Human Rights Commissioner access to Sentsov.
Read alsoCoE Secretary General Jagland calls on Putin to pardon Sentsov
"The court noted that in response to a similar complaint filed by Mr Sentsov's lawyers, the judge on duty ruled to submit to Russia, based on Rule 54, an information request concerning Oleh's state of health and set a deadline until June 27 to provide such information," said Lischyna.
According to the Deputy Minister of Justice, the statement of the Ukrainian government will be attached to Sentsov's case file.
"After the communication of the case, the government of Ukraine will be invited to participate in the case as a third person in accordance with Article 36 Par.1 of the European Convention on Human Rights.I recall that this paragraph provides that 'in all cases before a Chamber or the Grand Chamber, a High Contracting Party of whose nationals is an applicant shall have the right to submit written comments and to take part in hearings.' Therefore, the European Court considers Sentsov to be a Ukraine national," he stressed.
Read alsoPACE to hold debate on Ukrainian political prisoners June 28
"Unfortunately, the court did not provide a direct response to the demand of the Ukrainian government to grant Liudmyla Denisova access to Sentsov. We are preparing an additional statement to clarify the issue, while continuing to prepare a general interstate statement on all Ukrainian political prisoners of the Kremlin," he said.
As UNIAN reported, on June 22, the Ministry of Justice of Ukraine filed an appeal with the European Court of Human Rights on Russia's violation of Sentsov's rights.
On June 25, Secretary General of the Council of Europe Thorbjorn Jagland submitted an official appeal to Russian President Vladimir Putin to pardon Sentsov, who is serving a sentence in Russia and on May 14 went on an indefinite hunger strike.
On June 26, the Kremlin announced that there were no developments in the Sentsov case, and Jagland's appeal for pardon under Russian laws cannot be grounds for any action.
If you see a spelling error on our site, select it and press Ctrl+Enter