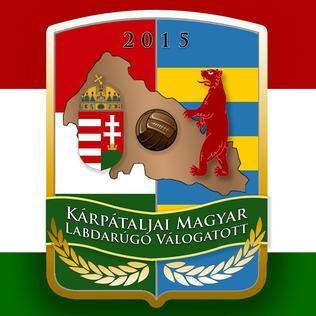 Facebook Rodion Shovkoshytnyi
In a generally low-profile World Football Cup, which took place in London earlier this month, Karpatalya beat Northern Cyprus in the final.
The event was organized by CONIFA, the Confederation of Independent Football Associations, which calls itself the international governing body for non-FIFA associations, and sponsored by Irish bookmaker Paddy Power, Sarah Hurst wrote for Stop Fake.
It sounds harmless enough, but CONIFA gives a remarkable amount of prominence to separatist regions, and particularly those backed by Russia. "Karpatalya" just happens to be a region of Ukraine with a large population of ethnic Hungarians.
In response to Karpatalya's win, Ukraine's sports minister, Igor Zhdanov, wrote on Facebook: "I call on the Security Service of Ukraine to respond appropriately to such a frank act of sporting separatism. It is necessary to interrogate the players of the team, as well as to analyze in detail the activities of the deputy organizer of Karpatalya for the purpose of encroachment on the territorial integrity of Ukraine and ties with terrorist and separatist groups." The "Donetsk People's Republic" and "Luhansk People's Republic" are also CONIFA members, with the latter being described by the organization as an "independent state". Russian-controlled Transnistria in Moldova is a member too.
Ukraine's football federation also said that it would disqualify players who represented Karpatalya at the event, although most or all were apparently not from Ukraine. CONIFA responded: "CONIFA wishes to stress that it is a politically-neutral, volunteer-run charity registered in Sweden. CONIFA takes no position on the political status of its member associations. CONIFA wishes to state that, to the best of its knowledge, the players, administrators and officials of the Karpatalya football team have never expressed any separatist sentiments or ambitions." CONIFA General Secretary Sascha Düerkop said the organization was "alarmed" by the call to interrogate players and considered the proposal to disqualify players "draconian".
But CONIFA's claims to be neutral and non-political are hard to believe, StopFake notes. Either the organization is completely oblivious of world events, or it is actively providing a soft power cover for Russia's efforts to encourage separatism.
Read alsoUkraine accuses soccer team of 'supporting separatism' – media
In December 2016 Russia's Sputnik published an article titled "Crimea presents national football team, may host CONIFA World Cup." CONIFA Vice-President Kristof Wenczel, a lawyer from Hungary, was quoted as saying that the organization wanted to hold the next World Football Cup on the Ukrainian peninsula annexed by Russia in 2014. "Crimea is quietly going out of isolation. If we have the Crimean national team, then believe me it will soon participate at least in all-Russian but also in international tournaments," the Russian-installed head of Crimea, Sergei Aksenov, said, according to Sputnik.
CONIFA General Secretary Sascha Düerkop from Germany, who in 2016 posted a picture of his Russian visa on Facebook to announce that he was traveling to Abkhazia via Sochi. wrote to StopFake: "I can confirm that we never had any contacts to the Kremlin and never received any funding of any government, including the Russian government."
Britain's Justin Walley is another CONIFA official who has been coaching teams in Riga, Latvia, and since January 2017 has been CONIFA's Africa president. He is also head coach and manager of the Matabeleland CONIFA team from a western region of Zimbabwe that participated in this year's World Football Cup. During the FIFA World Cup Walley has been giving interviews to Russian media, but as an ordinary fan, not a CONIFA official. Somehow he was chosen out of all the thousands of England fans who are currently in Russia.
Read alsoHungarian FM denies Moscow's influence on Budapest's policy
If CONIFA genuinely wants to be non-political then it needs to make some major changes. It must not hold events illegally in Russian-occupied regions, and it must stop deliberately or inadvertently promoting separatism in Ukraine, Georgia and Moldova by allowing these regions to be members, StopFake writes. CONIFA seems confused as to whether it provides an opportunity for ethnic groups to form teams or unrecognized "independent states". At the moment CONIFA is denying that it has any responsibility, and that position is morally untenable, the report reads.