Rada to consider decentralization and fight against corruption next week
Ukraine's parliament will next week take a number of important decisions on the decentralization of power and the fight against corruption, parliament speaker Volodymyr Hroisman said on Tuesday at a briefing in Kyiv, according to an UNIAN correspondent.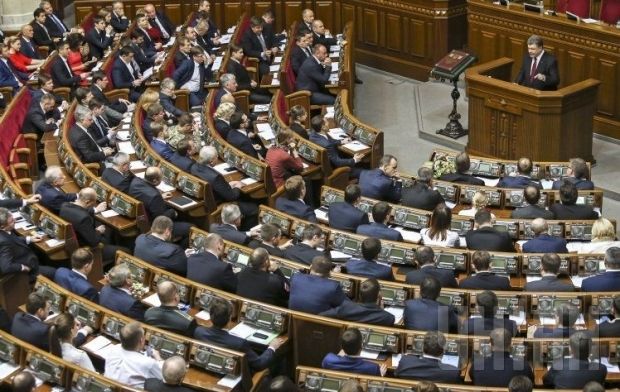 UNIAN
"This month, or rather next week, we have to take some important decisions, in particular: on the decentralization of power, on approaches to the formation of a new budget, so that the territorial communities are able to begin self-funded development of their territories in 2015, on issues of anti-corruption, [and] on [reforming] the judicial system," Hroisman said.
"We should take the decisions that are foreseen under the coalition agreement," he said.
"It is important that the Ukrainian parliament does two things: It has to support the new government, which will be formed soon, and, of course, it has to ensure there is effective oversight of the actions of the government, as well as transparency in its work," he added.
If you see a spelling error on our site, select it and press Ctrl+Enter