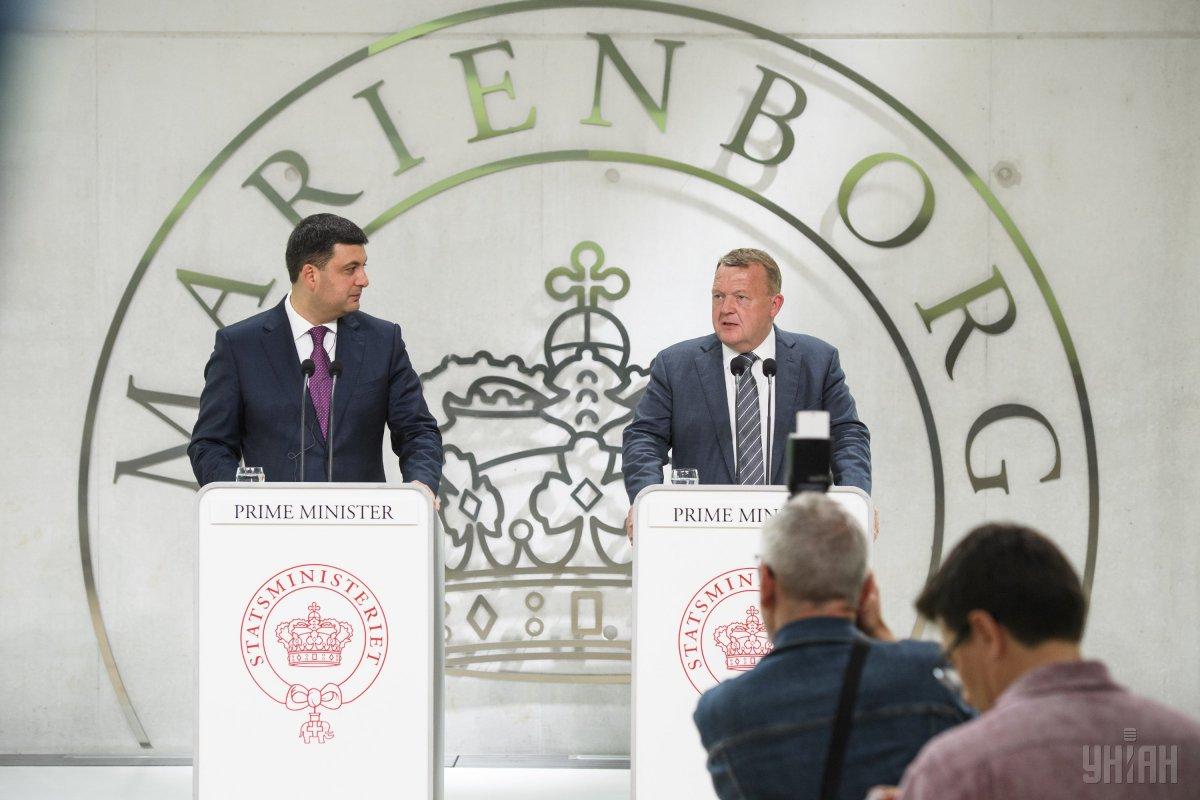 Groysman and Rasmussen / Photo from UNIAN
Denmark's Prime Minister Lars Loekke Rasmussen urged Wednesday his Ukrainian counterpart to speed up reforms at home because some "are moving forward at snail's pace," as European and Canadian officials met at an international conference to discuss reforms in Ukraine.
Loekke Rasmussen told Ukraine Prime Minister Volodymyr Groysman "hard work still remains," adding further political and economic reforms are "Ukraine's ticket to freedom and long term stability," ABC News reported.
The conference was attended by EU's foreign policy chief and several European Union foreign ministers.
Officials, including British Foreign Secretary Boris Johnson and European Union foreign policy chief Federica Mogherini, praised Ukraine's efforts at reform amid tensions with Russia.
Groysman presented "an overview of achievements and priorities for further reforms on the backdrop of economic recovery and increasing growth," according to a joint statement by the governments of Ukraine, Britain, Canada and Denmark, the hosts of the Ukraine conferences.
Read alsoPM Groysman says Ukraine ready to expand cooperation with G7 countries
He said the priority in 2018-2019 will be given to privatization of state-owned enterprises and improved corporate governance, decentralization and anti-corruption.
Ukraine has received only about half of a promised $17.5 billion loan package from the International Monetary Fund, with payments delayed because of the country's slow pace of reforms.
Earlier this month, the parliament in Kyiv approved creating an anti-corruption court, a key step toward restoring international financial aid. But the finance minister, who had been an important reform advocate, was fired.
The dismissal of Oleksandr Danyliuk as finance minister came after a conflict with Groysman. Danyliuk last month wrote to the ambassadors of the G7 top industrial nations saying that Groysman was stalling vital reforms of the state tax service that are needed to combat corruption.