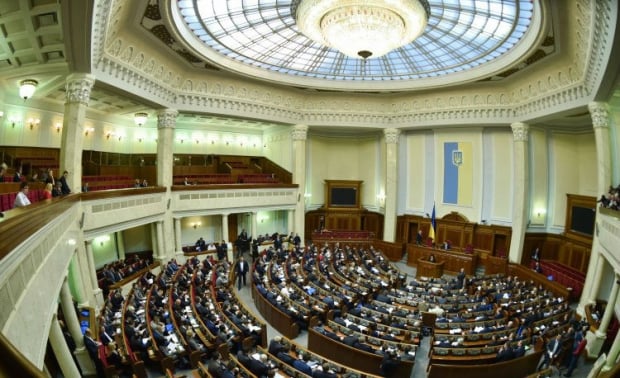 UNIAN
A total of 288 MPs out of 339 voting in parliament approved a resolution on the membership of Ukraine's new Cabinet of Ministers. One MP voted against the resolution.
After the vote, MPs broke into applause.
It had been a tense day in the Rada: at one point, during an hour-long break for a Conciliatory Council meeting, former speaker Oleksandr Turchynov, a close ally of Prime Minister Arseniy Yateseniuk, said the premier would resign if the new cabinet were not voted into office on Tuesday.
The vote on the government finally came at 2000, hours after it had been expected, when Rada Speaker Volodymyr Hroisman proposed that the entire government be appointed in one vote, rather than MPs voting on each minister seperately.
It has taken Ukraine over a month since the October 26 parliamentary elections to convene the new parliament, form a governing coalition, and elect a new government. Political analysts say the delay has been caused by extensive political horse-trading between the biggest winners in the elections – Ukrainian President Petro Poroshenko's Bloc of Petro Poroshenko, and Prime Minister Arseni Yatseniuk's Popular Front.
According to the draft resolution, the ministerial appointments are:
Deputy Prime Minister for Regional Development, Construction and Housing and Communal Services - Hennadiy Zubkov;
Deputy Prime Minister - Valeriy Voschevskiy;
Vice Prime Minister and Minister of Culture - Vyacheslav Kirilenko;
Minister of the Cabinet of Ministers - Anna Onishchenko;
Minister of Defence - Stepan Poltorak;
Foreign Minister Pavel Klimkin;
Minister of Internal Affairs - Arsen Avakov;
Minister of Justice - Pavlo Petrenko;
Minister of Finance - Natalia Jaresko;
Minister of Economy - Aivaras Abramavicus;
Fuel and Energy Minister - Volodymyr Demchishin;
Minister of Education and Science - Serhiy Kvits;
Health Minister - Alexander Kvitashvili;
Minister of Agrarian Policy - Oleksiy Pavlenko;
Minister of Labor and Social Policy - Pavlo Rozenko;.
Minister for Information Policy - Yuriy Stets;
Minister of Youth and Sports - Ihor Zhdanov;
Minister of Environment and Natural Resources - Ihor Shevchenko;
Infrastructure Minister - Andriy Pyvovaskiy.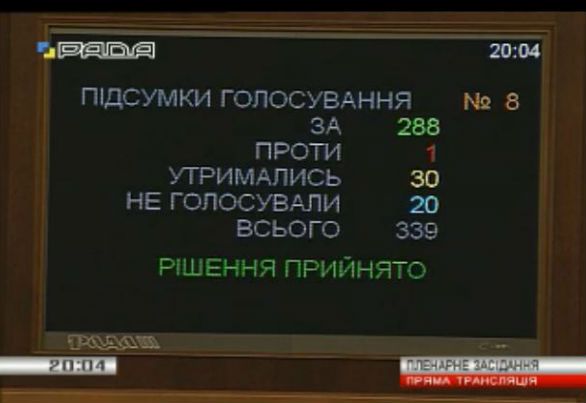 Screenshot from Rada television channel