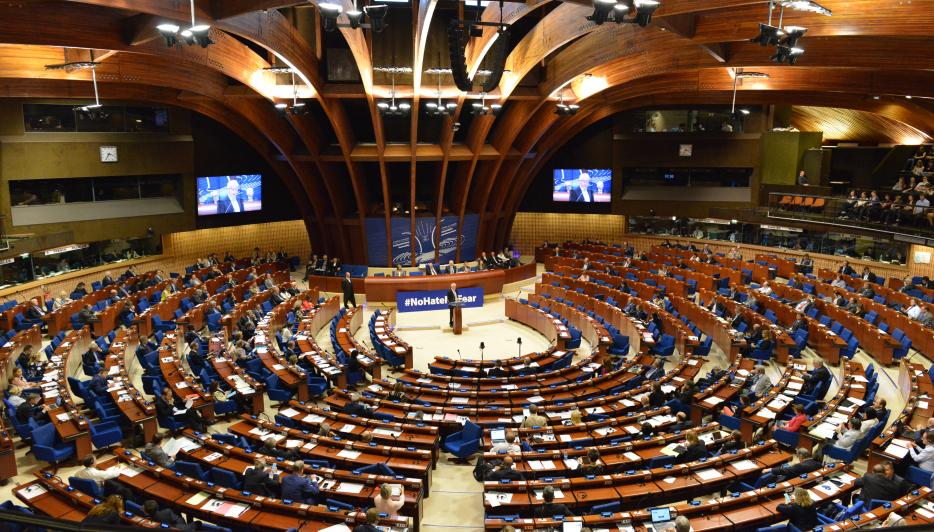 PACE insists Russia should abandon the policy of imposition of Russian citizenship on Ukrainian citizens / Photo from UNIAN
The Parliamentary Assembly of the Council of Europe (PACE) has called on the authorities of the Russian Federation to immediately free all imprisoned Ukrainians in Russian-occupied Crimea, Donetsk and Luhansk regions and in Russian territory.
A respective resolution was backed by 77 parliamentarians, 15 abstained.
In particular, the Assembly calls on the Russian Federation to "release without further delay all Ukrainians detained in the Russian Federation and in Crimea on politically motivated or otherwise fabricated charges; and make every effort to expedite the release of Ukrainian hostages detained in the occupied territories of Donbas."
Until their release, the Russian Federation should "ensure full respect of their rights, including by respecting the prohibition on torture and inhuman or degrading treatment or punishment and ensuring the right of access to requisite medical assistance in order that health and well-being are adequately secured."
Read alsoLawyer: ECHR says Sentsov Ukraine national
PACE members also called on Russia to "refrain from force-feeding" Ukrainian film director Oleh Sentsov, who is on hunger strike in a Russian prison, or any other of the detainees, unless medically necessary in order to save his or their life in strict compliance with the European Convention for the Prevention of Torture (CPT) and Inhuman or Degrading Treatment or Punishment.
The Assembly also calls on Russia to "allow the monitoring of these detainees' state of health and conditions of detention by independent international monitors, including the CPT and the International Committee of the Red Cross, and allow Ukrainian officials, including the Ukrainian Parliament Commissioner for Human Rights, to visit them."
What is more, PACE members insist that Russia should "abandon the policy of imposition of Russian citizenship on Ukrainian citizens living in Crimea who do not wish to acquire it and refrain from forcibly transferring such persons from Crimea to the Russian Federation, including those subject to criminal law measures."
Regarding the protection of the rights of the Crimean Tatars, an amendment was added to the draft resolution "to lift the ban on the Mejlis, which is contrary to international standards of freedom of association, and allow entry into Crimea for leaders of the Mejlis: Mustafa Dzhemiliev and Refat Chubarov."
PACE members also urge Russia to "stop the persecution of, and pressure on, the Crimean Tatar People and the persons who represent them, including lawyers and human rights defenders."