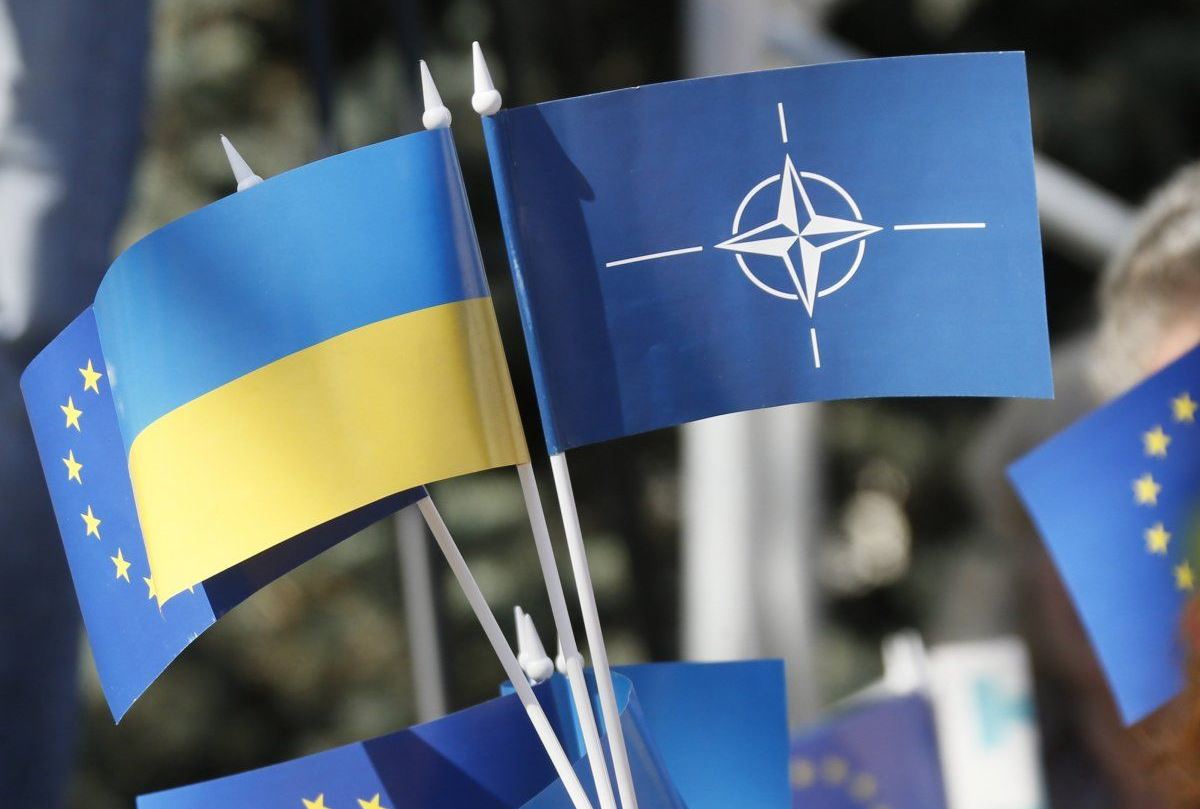 Photo from UNIAN
Ukrainian President Petro Poroshenko has announced he will soon submit amendments to the Constitution to the Verkhovna Rada, Ukraine's parliament, to pave the way for European Union and NATO membership.
"In the near future, I will submit to the Verkhovna Rada draft amendments to the Constitution that will consolidate our two strategic goals closely linked to each other – Ukraine's accession to the European Union and NATO membership," he said during official events on Constitution Day on June 28.
Read alsoUkraine marks Constitution Day on June 28
The Ukrainian president said that preparing that initiative, he had been guided by three very important considerations. "First, the European and Euro-Atlantic integration clearly corresponds to the national interests of Ukraine. Second, the orientation towards the European Union and the North Atlantic Alliance is supported by an absolute majority of citizens, as evidenced by the dynamics of public opinion. But, thirdly, there is an obvious threat of revision of the European and Euro-Atlantic strategy under the influence of various external and internal circumstances. And it comes not only from the forces that have earned the reputation of the fifth column," Poroshenko noted.
"I am sure that this should be a direct text in the Constitution," the president said, expressing confidence that it is possible to gather three hundred votes in parliament for that decision.
As was reported, Poroshenko on June 15 announced that the Constitutional Commission was about to finalize draft amendments to the Ukrainian Constitution that are related to "the European and Euro-Atlantic vectors of the country's development."