Ukraine ready to hand over 23 Russians in exchange for 23 Ukrainian political prisoners, says Ukraine's Ombudsperson
The Ombudswoman has also noted that the Ukrainian side is ready to take its citizens under the extradition procedure.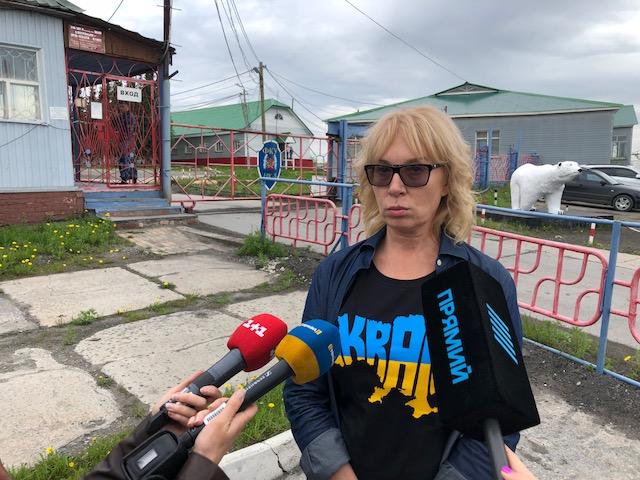 Photo by Roman Tsymbaliuk
Ukraine is ready to transfer to Russia 23 Russian citizens in exchange for 23 Ukrainian political prisoners illegally detained or convicted and serving their terms in Russian prisons, Ukrainian parliament's Human Rights Commissioner Liudmyla Denisova told a Moscow press conference, an UNIAN correspondent reports.
"Ukraine expresses deep disappointment and concern over the fact that the humanitarian mission of ombudspersons who were intended to visit citizens in Ukraine and Russia was politicized and blocked by Russia," she said.
"We are ready to take back the detained citizens in line with the extradition procedure. But Russia is refusing us in extradition. We seek to take them back through political agreements. We are ready to transfer 23 Russian citizens convicted in Ukraine for plotting terror acts, espionage, taking part in hostilities, in exchange for 23 Ukrainians held in Russian prisons," Denisova added.
Read alsoRussia conceals info on real state of health of detained Ukrainians – Ombudsperson
As UNIAN reported earlier, Denisova said that the Russian Federation was concealing actual information on the state of health of illegally detained Ukrainian citizens.
On May 30, First Deputy Chairman of the Verkhovna Rada of Ukraine and Ukraine's humanitarian envoy to the Minsk talks, Iryna Gerashchenko, said that Russia refused to accept Ukraine's initiative to swap 23 convicted Russians for Ukrainian political prisoners.
On June 6, Gerashchenko again submitted to Russian representatives a proposal to exchange 23 Russian prisoners sentenced to Ukraine for Ukrainian political prisoners held in prisons on the territory of the Russian Federation.
Before that, on the same day, Deputy Foreign Minister of the Russian Federation Grigory Karasin claimed that Moscow had not received from Kyiv an appeal on the exchange of convicts.
If you see a spelling error on our site, select it and press Ctrl+Enter