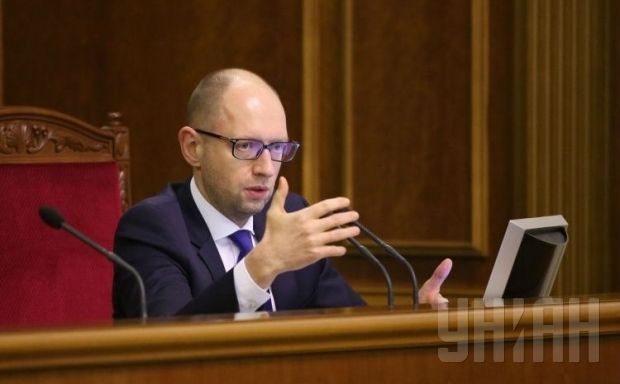 UNIAN
He said that next year will be harder than the current one due to the slowdown in the economy.
"The first task is the adoption of a new Budget Code, which provides for transferring certain powers to local government," Yatseniuk said.
"Second is the adoption of amendments to the Tax Code envisaging a reduction in the number of taxes and changes in the tax base.
"The third task is the reduction of the single social contribution and the introduction of a progressive tax scale. The fourth task, resulting from the previous ones, is the adoption of the law on the state budget - a very austere one - with cuts in budget expenditures on all possible items.
"The developments in the Donbas are very expensive in terms of costs for Ukraine, and above all irrecoverable human losses. As for the economy, during the first six months of next year, the negative economic trend will continue."
At the same time, Yatseniuk said that despite Ukraine's loss of control over Crimea and parts of Donetsk and Luhansk regions, as well as the destruction of infrastructure and mines in the east of the country and the decline in industrial production and GDP, Ukraine had collected 5% more taxes compared to last year.
"Today, owning to higher taxes from more profitable businesses, the taxation of passive income, changes in the administration of taxes and duties, [tax] legalization, and the de-shadowing of income generated through importing petroleum products, we collected 5% more taxes compared to last year. Those who earn more will pay more, [while] those requiring support will get it. The principle of justice is the basic principle of the government." 
Yatseniuk said that the responsibility of his government would be "to build up the country."
"We are ready for the most radical and tough changes that the country needs," the prime minister said.