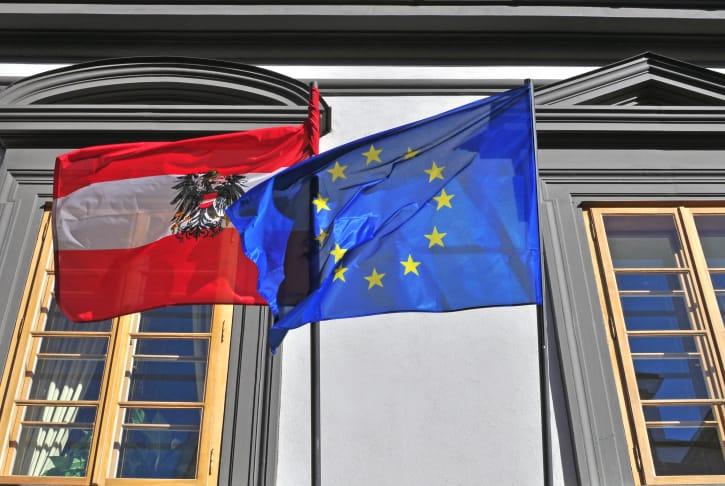 Photo from facebook.com/petroporoshenko
Ukrainian President Petro Poroshenko has welcomed the beginning of the Austrian presidency of the Council of the European Union from July 1.
"I welcome the beginning of the Austrian presidency of the EU Council. In Ukraine, we appreciate the high level of our partnership as regards ensuring the security of Europe," Poroshenko said on Facebook on July 1. "Looking forward to the constructive and effective contribution of Vienna to the promotion of the ambitious agenda of Ukraine-EU relations."
"We rely on the inviolability of [the] EU's unity and solidarity with Ukraine in order to counter the ongoing aggression of [the] Kremlin and to defend European values!
Read alsoAustrian Chancellor blames Russia for Donbas, Syria crises
On July 1, 2018, Austria assumed the six-month presidency of the Council of the European Union for the third time after 1998 and 2006, following the Bulgarian presidency and preceding the Romanian one.
Austrian Federal Chancellor Sebastian Kurz says that Austria wants to do its part to build a Europe that is streamlined, united and most importantly focused. One of its priorities in this respect is security. "We want to create a Europe that protects – a Europe that, on the one hand, provides security and, on the other hand, also secures the prosperity that has been created and increased in Europe," said the Austrian Federal Chancellor, according to the official website of the Austrian presidency. He stressed that the Austrian Presidency could only be successful if there is strong cooperation with all EU member states and all EU institutions.
"During its presidency, Austria intends to take on the role of bridge builder in Europe and reduce the tensions that have recently arisen. It is important to us to strengthen trust in the EU and ensure that the European Union can perform its big tasks," Kurz said on the occasion of Austria's takeover of the presidency of the Council of the European Union on July 1.
The Austrian government will focus on the following areas during its presidency: security and the fight against illegal migration, securing prosperity and competitiveness through digitalisation, and stability in the neighbourhood. The latter also includes the goal of supporting the continued efforts of the Western Balkan countries to move closer to the EU. In addition, Austria will advocate strengthening the principle of subsidiarity: the European Union should focus on big issues requiring a joint solution and take a step back when it comes to smaller matters where the member states or regions are in a better position to take decisions.