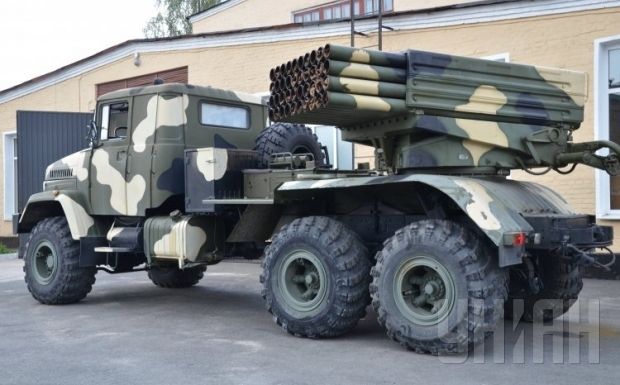 UNIAN
"Ukrainian armed forces are fighting the enemy back. Casualties and wounded are being established now," the report reads.
"Volleys of the Grad rockets have been heard in various parts of the city. In particular, windows have been shaking in Vostochniy district, and the ground has been shaking in Zhovtneviy district."
Residents of Mariupol posted on their social networks that they could see from the windows of high-rise buildings smoke in the fields near Vostochniy district.
According to the head of the village of Sartana, Stepan Mahsma, on Wednesday morning villagers heard the noise of shells flying over the village, but everything was quiet by the afternoon.
At the same time the village council of Talakivka reported that at about 1220 they could hear shelling from territory controlled by the self-proclaimed Donetsk People's Republic.
"They were not shelling the village, and it was closer to the city. Most likely the shells flew from the village of Sahanka," the village council reported.
The head of the press service of sector M (Mariupol), Dmytro Horbunov, said that the positions of the Ukrainian armed forces in the north-east of Mariupol were fired on at 1220, and Mariupol citizens could later hear Ukrainian soldiers firing in response.
No Ukrainian servicemen were killed in the attack. One soldier of the National Guard of Ukraine was moderately wounded. He was sent to a military hospital.
In general, the ATO forces near Mariupol have been attacked five times by Grad multiple rocket launchers in the last 24 hours.