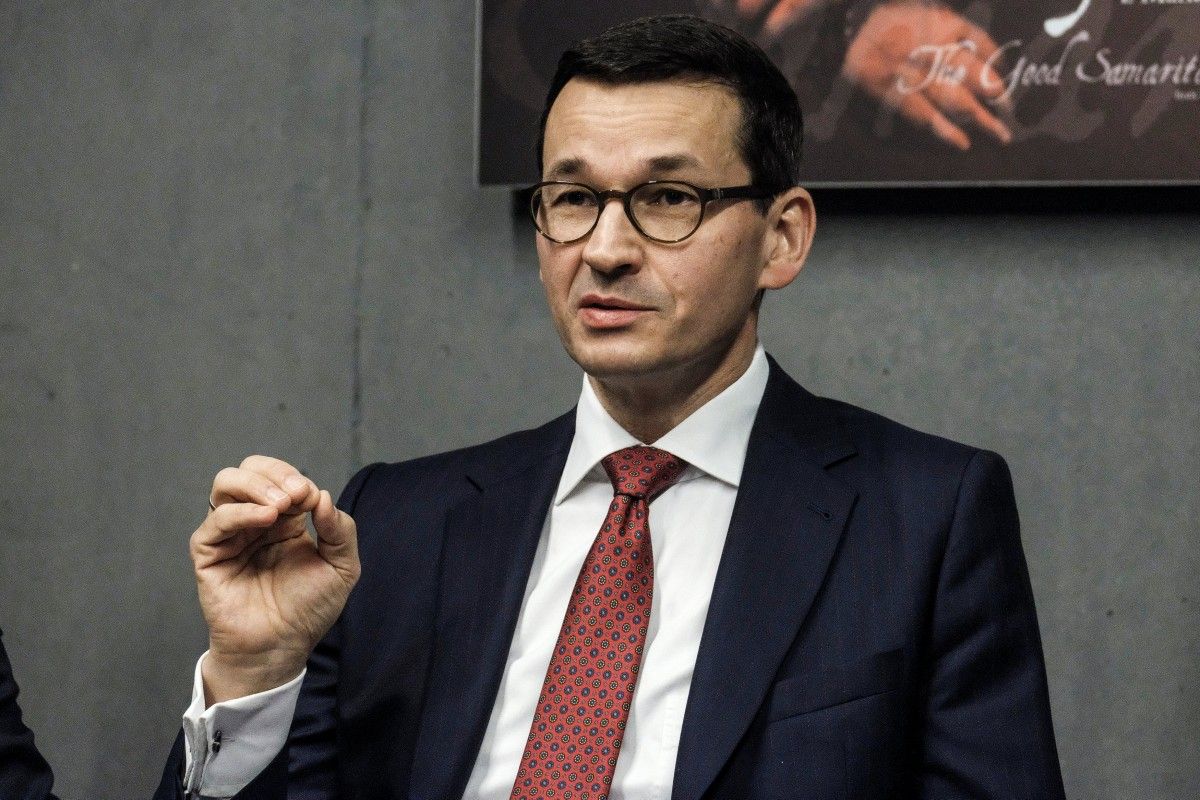 REUTERS
The war in Donbas is part of Russia's big plan to destabilize the West, Poland's Prime Minister Mateusz Morawiecki said during his address to the European Parliament.
According to the prime minister, Russia's aggression in Ukraine has undermined the security architecture of the Eastern and Central European countries, while recent years have been a period of "extreme geopolitical threats," Radio Poland's Russian service reports.
Among such threats, he named "terrorism or the Russian hybrid war in Ukraine and not only that – also, interference in the democratic process of Western countries, and even direct attacks on residents of the community," Morawiecki said.
Read alsoPolish PM reaffirms support for Ukraine's Euro-Atlantic aspirations
He stressed that Russia's actions are not an accident but a pre-planned strategy.
As UNIAN reported earlier, Morawiecki spoke in favor of extending sanctions against Russia over its aggression in Ukraine.