Ukrainian political prisoner Balukh sentenced to extra 5 years in penal colony in occupied Crimea
Balukh, who is already serving a prison sentence in another politically charged criminal case, is also to pay a RUB 10,000 fine.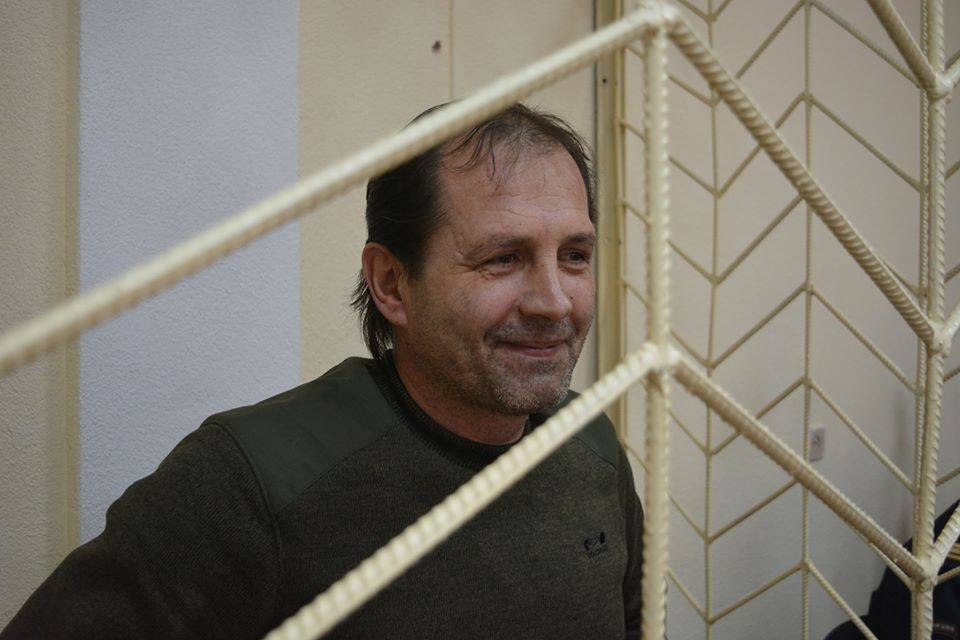 @crimeahrg
The court in the Russian-occupied Crimea has sentenced Ukrainian political prisoner Volodymyr Balukh to an extra five years in a penal colony and a RUB 10,000 fine in the second criminal case launched against him.
That second case was opened against Balukh on the claims by Valeriy Tkachenko, head of a detention center in the village of Rozdolne. The latter stated Balukh had allegedly assaulted him, while the prisoner and his defense insisted that it was Tkachenko who had in fact attacked the defendant.
As UNIAN reported earlier, the Federal Security Service of Russia (FSB) detained Balukh on December 8, 2016. FSB operatives claimed that they had allegedly found 90 ammunition rounds and several TNT explosives in his attic. Balukh's defense and human rights activists assert that he is a victim of repression over his public pro-Ukrainian position.
Read alsoUkrainian political prisoner faces extra 4-year sentence on 106th day of hunger strike in occupied Crimea
On March 14, 2018, the Kremlin-controlled "Supreme Court of Crimea" reviewed Balukh's original verdict and sentenced him to three years and five months in a penal colony settlement and a RUR 10,000 fine.
On March 19, Balukh said he would go on hunger strike in response to the verdict.
The state of the prisoner's health deteriorated amid court hearings on June 15.
On June 22, the lawyer said his client had been drinking only water.
On June 25, a Russian-controlled court in Simferopol was to consider an appeal filed by Balukh's defense for parole, but respective hearings were rescheduled for July 5.
If you see a spelling error on our site, select it and press Ctrl+Enter