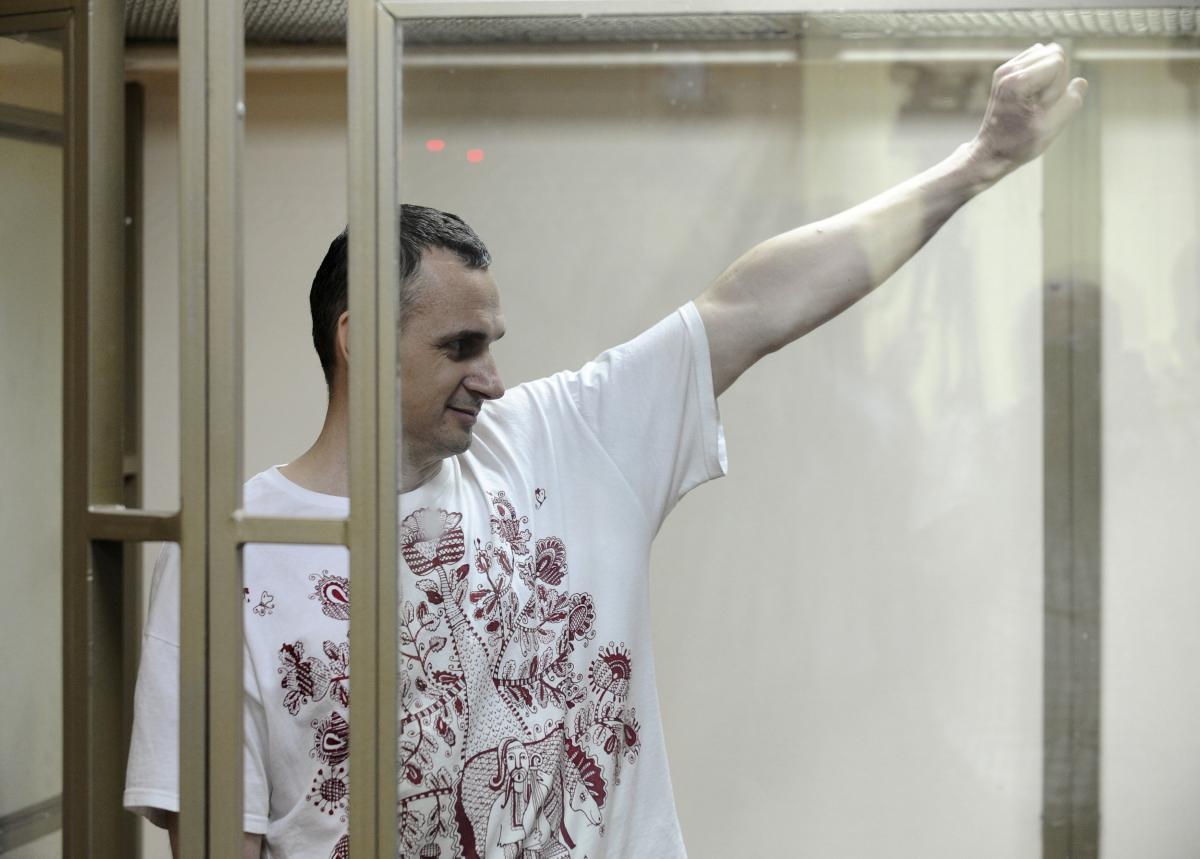 REUTERS
On Thursday, July 5, Natalia Kaplan, sister of Ukrainian filmmaker and Russia's political prisoner Oleh Sentsov, was allowed a short-term visit in the distant Arctic penal colony of Labytnangi.
The two were able to speak for two hours. This was the sister's first meeting with Sentsov four years since the verdict was announced in Rostov-on-Don in 2014, she told Hromadske.
"I had a meeting with Oleh Sentsov, we talked for two hours, it was a short-term meeting. Oleh now weighs 75 kg, being 190 cm high; he lost 15 kg during his hunger strike," she said.
Kaplan told Oleh Sentsov that a Crimean Tatar Emir-Huseyn Kuku joined his hunger strike, also telling about a global public outcry in his support.
Read alsoFM Klimkin calls on world community to intensify pressure on Russia to release Kremlin's prisoners
"He is very grateful that there are so many moves being made in relation to his name and that people don't give up and keep fighting. But at the same time, he is very disappointed that very little attention is paid to other political prisoners and believes that if only he is released, it will be a complete failure," she said.
According to her, Sentsov asks that all those who come to visit him in Labytnangi rather opt for visiting other political prisoners for whom he is fighting.
"In particular, he asks [Liudmyla] Denisova [Ukrainian Ombudsperson], independent doctors who tried to visit him, consuls, and an Orthodox cleric Clement to visit other political prisoners, so that no one forgets about them," Kaplan said.
She also said Sentsov's health to date is satisfactory, while his condition has been changing, and medical tests are not really good, but "there is nothing critical."
"Yesterday he felt very bad, today he is fine. He was able to come to our meeting without assistance. His state of health worsens in evenings. He says he feels much better now. The hardest period was the first three weeks of the hunger strike. Now they give him IVs. He would not have survived without them. He is not going to stop the hunger strike. He said he would go to the end and that he believes in winning. He is optimistic and believes in victory," Kaplan said.
According to her, he has a TV set for entertainment; he also writes and edits his old records. Sentsov asks not to send him books as he has plenty, the sister said.