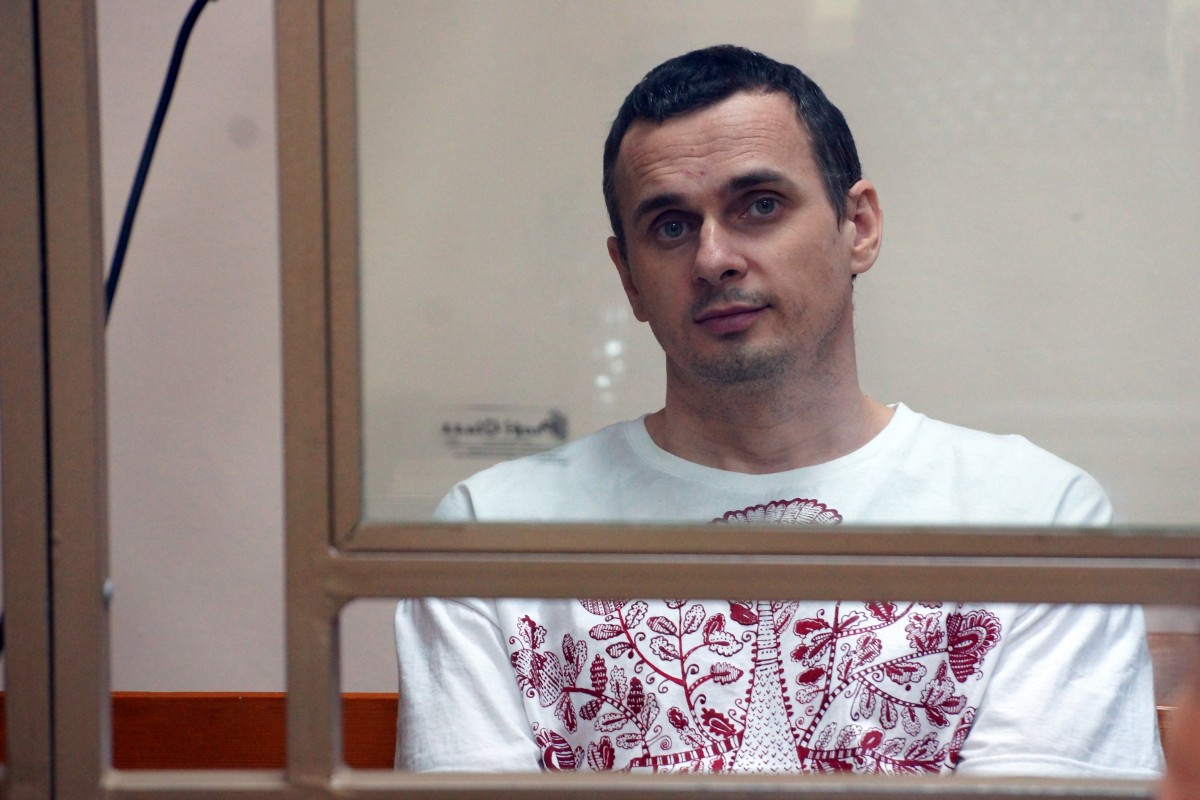 Photo by Anton Naumlyuk
Ukrainian filmmaker and Russia's political prisoner Oleh Sentsov, who is serving a 20-year term in a distant Russian colony, has written a letter to actress and public activist Rimma Zyubina.
"I am feeling normal, despite the 51st day [of the hunger strike]. Of course, my health is not as wonderful as might appear to some authorized human rights defenders – everyone sees what they want to see," reads the letter of July 3, posted by Zyubina on Facebook.
Read alsoSentsov "lost 15 kg": Sister visits filmmaker in distant Russian colony
Sentsov says that a prison censor and other interested persons first read letters sent to him. Then they print them out and give to him, may not even on the same day.
"Then I write response letters, and the procedure is repeated in the same order. In general, a reply comes in a week, but this is a normal speed for this system, as ordinary paper letters take a month to arrive, and just as long on the way back. And they are often lost, unlike electronic ones, which can be traced," he wrote.
According to Sentsov, the same is happening with phone calls.
"It is very difficult to get through, as there is just one phone booth for the whole colony for calls from abroad," he added.
As UNIAN reported, FSB operatives detained Sentsov in Crimea in the spring of 2014. He was transferred to Russia, where he was tried on trumped-up charges of organizing terror attacks and setting fire to the offices of political parties.
The Russian court in August 2015 sentenced Sentsov to 20 years in prison. The Ukrainian film director is being held in a colony in the distant Arctic town of Labytnangi.
On May 14, 2018, Sentsov went on a hunger strike demanding the release of all Ukrainian political prisoners.
The Ukrainian Ombudsperson, Liudmyla Denisova, was denied access to Sentsov.
On Thursday, July 5, Sentsov's siter Natalia Kaplan visited him in the penal colony.
"I had a meeting with Oleh Sentsov, we talked for two hours, it was a short-term meeting. Oleh now weighs 75 kg, being 190 cm high; he lost 15 kg during his hunger strike," she said.