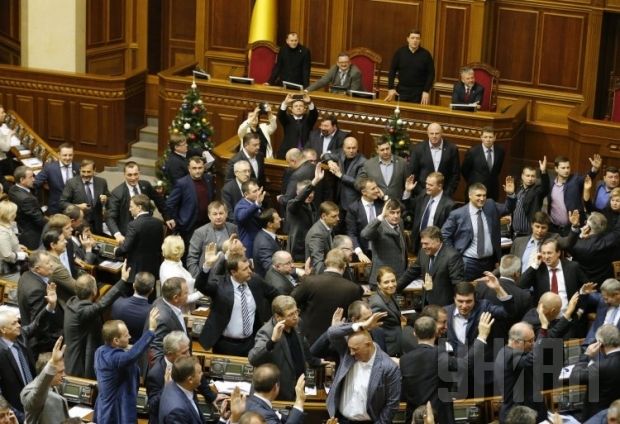 UNIAN
"We have received lists of leaders of Verkhovna Rada committees. I, with Pavlo Rizanenko, have found ten [MPs] who voted for the dictatorial laws of January 16," Leshchenko wrote.
According to Leshchenko, these are the former MPs from the Party of Regions: Hennadiy Bobov, Andriy Derkach, Volodymyr Katsuba, Vyacheslav Bohuslaiev, Andriy Shypko, Anton Kisse, Anatoliy Hyrshfeld, Viktor Bondar, Ihor Shkyria, and Leonid Klymov.
"In particular, [Andriy] Derkach has been elected as the first deputy chairman of the budget committee, [Volodymyr] Katsuba has been elected to the economic committee, and [Leonid] Klymov has been elected to the banking committee. The Bloc of Poroshenko party yesterday decided not to support the parliamentary bids of committees if their leadership would include people who voted for the dictatorial laws. We'll see if the faction keeps its word. I think that we should follow the decision that was taken yesterday," Leshchenko wrote.
As reported earlier, with a vote of 249 "for" the Verkhovna Rada of Ukraine adopted a resolution on the election of the leadership of parliamentary committees, according to which all ten aforementioned deputies obtained senior positions.
The "dictatorship laws" were a set of laws illegally passed by the previous parliament by a show of hands on January 16, 2014. The laws gave more powers to then President Viktor Yanukovych, while at the same time severely restricting civil rights in Ukraine.