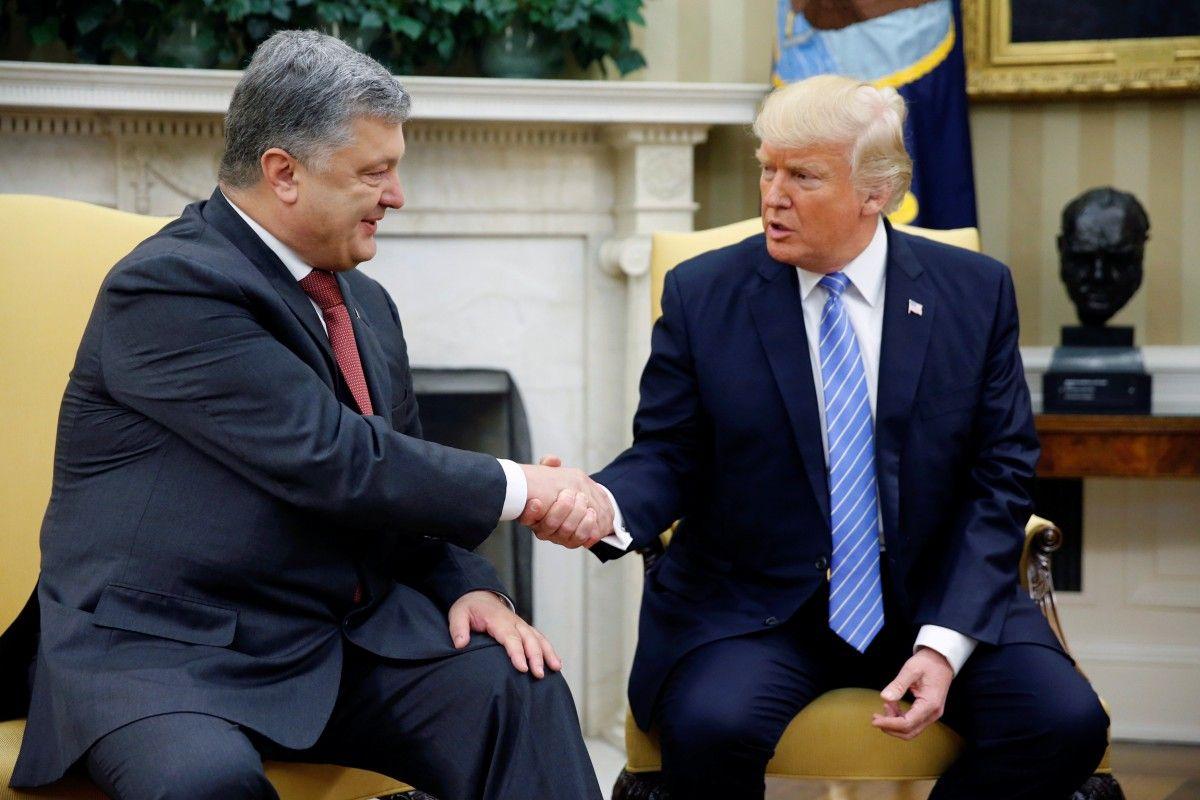 REUTERS
President of Ukraine Petro Poroshenko and U.S. President Donald Trump will hold talks in Brussels on Thursday, July 12.
Speaking with journalists at a NATO HQ doorstep, Petro Poroshenko confirmed that the corresponding agreement had been reached with the American side, according to Ukrayinska Pravda.
Commenting on the expected U.S. support for Ukraine, including ahead of the U.S.-Russia summit, he said he "hopes to discuss" the issue during his summit with Trump.
Earlier, reports hinting at the upcoming meeting only came from diplomatic sources.
The Ukrainian President has also stressed he has no concerns over the upcoming Trump-Putin summit.
Read alsoU.S. Envoy to NATO says Putin no "fine man," reiterates support of Ukraine's sovereignty
"I'm not afraid of anything. We are seeing very strong statements and strong position, including on the part of State Department and White House regarding support for Ukraine and its independence," the president said, according to a report by Ukrayinska Pravda delivered in Ukrainian.
As UNIAN reported earlier, the NATO Summit is being held in Brussels July 11-12.
U.S. media reported that Donald Trump and Vladimir Putin will hold an informal meeting in Helsinki July 16, without assistants and journalists present, on which Donald Trump allegedly insists himself.