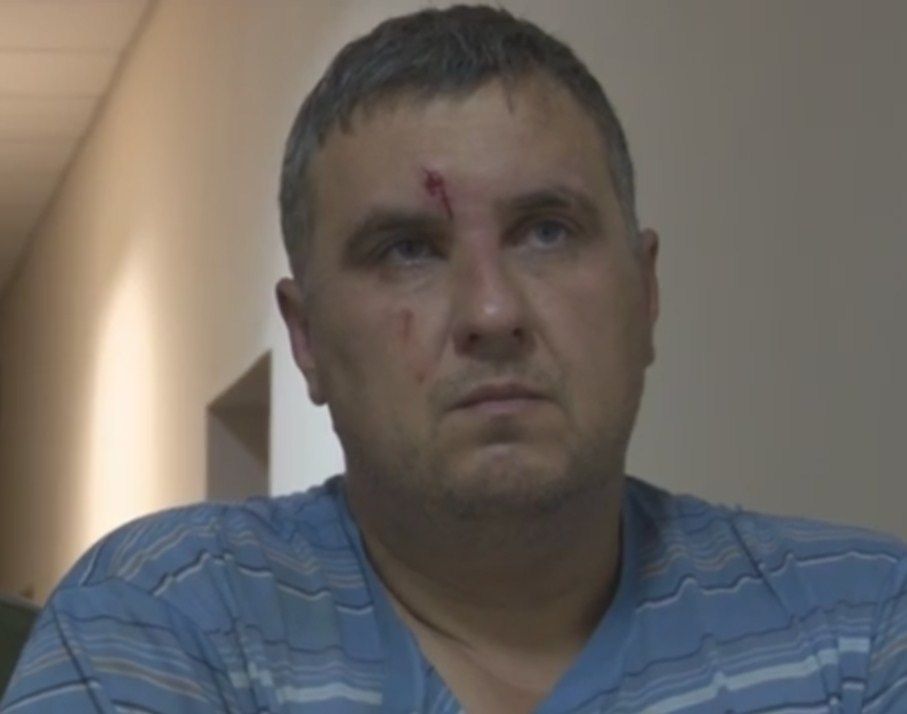 censor.net.ua
The "supreme court" of the Russian-annexed Crimea on Friday handed down a verdict in the case of Ukrainian citizen Yevhen Panov, accused of plotting sabotage, effectively sentencing him to eight years in a high-security penal colony.
In April 2018, the court started the trial in a trumped up case of "Ukrainian saboteur" Panov. The defendant called the charges against him "investigators' fantasies" and rejected all allegations. His term in custody had earlier been extended for another six months, until September 26, Krym.Realii reported.
As UNIAN reported earlier, Russian authorities arrested Panov and another Ukrainian national, Andriy Zakhtey, in August 2016, charging them with being part of a "saboteur group" plotting a series of terrorist attacks on the peninsula infrastructure.
Read also"Condition remains extremely difficult": Chiygoz on Balukh's hunger strike in occupied Crimea prison
Zakhtey, who plead guilty in a "deal" with the investigation, was tried in February and sentenced to six and a half years in prison and a RUB 220,000 fine.
Kyiv has refuted all charges against Ukraine nationals Panov and Zakhtey and branded their arrests "provocation."