Poroshenko: Russia finally recognized "aggressor" in NATO documents
Poroshenko said the peacekeepers need to bring peace and stop killings in the east of Ukraine.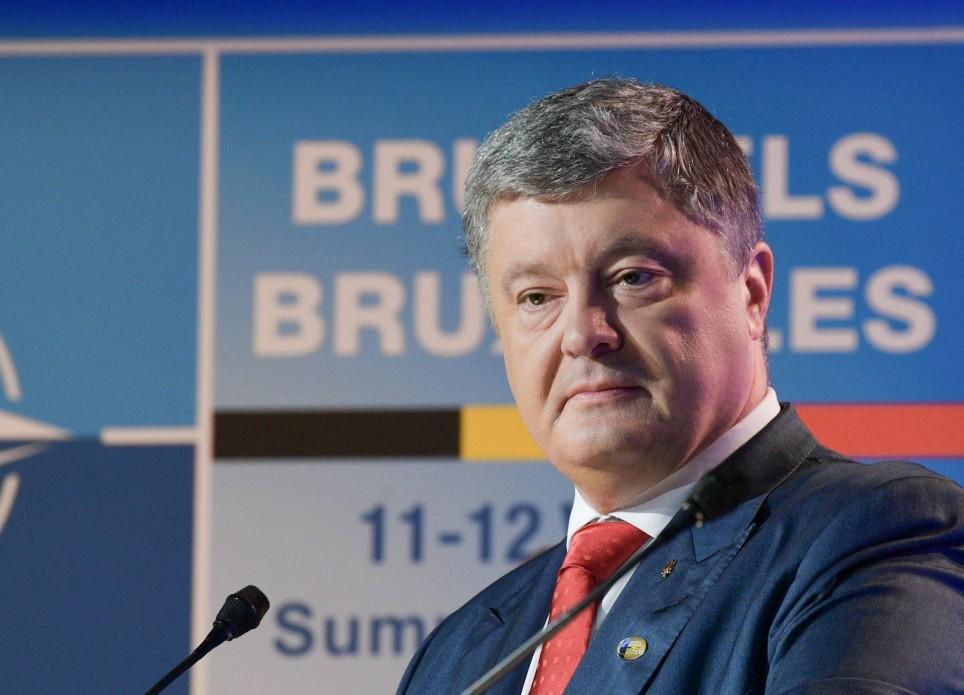 president.gov.ua
Ukrainian President Petro Poroshenko stressed Russia had been finally recognized as an aggressor not only in words but also in NATO documents.
"Russia is an aggressor," the president told FRANCE 24's Marc Perelman in an interview, adding that for the first time it was demonstrated in the NATO summit document that it was the aggressive actions of Russia that had caused the current situation.
"And this is the joint understanding that this is Russia and this is aggression," Poroshenko said.
The president stressed this is a "real hot war" ongoing in eastern Ukraine because of the Russian aggression rather than a "frozen conflict."
"This is now the joint position of all the countries who give us the security guarantee. Point No. 1 – this is not a frozen conflict," Poroshenko told
Read alsoPoroshenko in Brussels: No country, even Russia will manage to block Ukraine's accession to NATO
"This is a real hot war because of the Russian aggression on the east of my country. Russia, this is not us, this is Ukrainian sovereign territory. And this is Russia send their troops to killing Ukrainians," he said.
Speaking about the initiative to deploy a UN peacekeeping mission in the east of Ukraine, Poroshenko said the peacekeepers need to bring peace and stop killings there.
"And the peacekeepers need not to return Ukrainian sovereignty, we can do that with the political process. [They] need to bring peace on this land, to stop killings. Presence of the peacekeepers under the mandate of the resolution of the Security Council of the United Nations can help us to withdraw Russian troops from this territory, to withdraw Russian tanks, Russian artillery," he stressed.
Read alsoNothing can stand between Ukraine and its European ambitions - Poroshenko
"This is not happening because Russia should explain to the whole world why they are against [this idea]. The peacekeepers – this is the international force, absolutely objective source of the information, come there, protect local population and create the political and security precondition for the implementation of Minsk [agreements]. And we have security guarantee from Russia in the Budapest Memorandum, we have a signature of Russia under the Minsk agreement, and we have a Russian responsibility. And this is extremely important," he said.
If you see a spelling error on our site, select it and press Ctrl+Enter