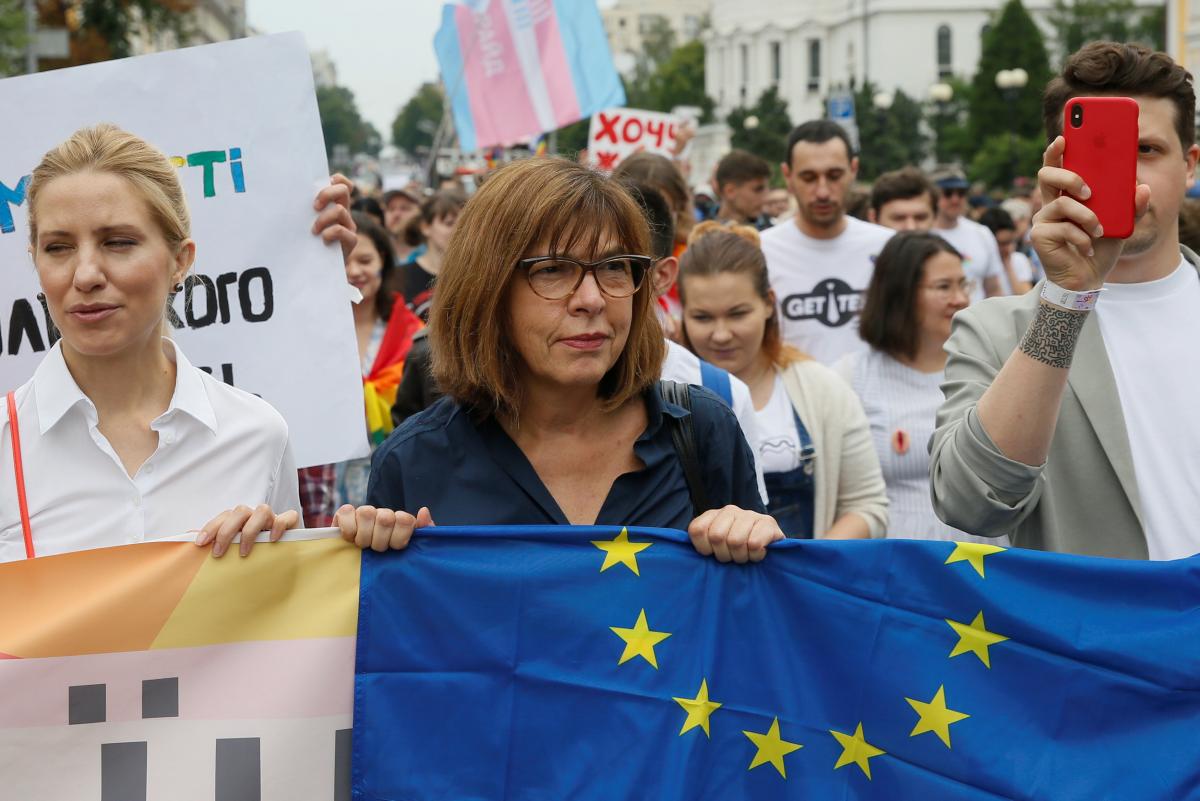 Rebecca Harms / REUTERS
Member of the European Parliament Rebecca Harms has published a letter from Crimean human rights activist and political prisoner Server Mustafayev, who has been arrested by Russian law-enforcement agencies in occupied Crimea on false charges.
"His case is one of many, but his personal destiny is telling of the reality of the situation in Crimea and its effects on the entire population: a world where critic is met with abuse, where families are torn apart and the future grows more and more uncertain," Harms wrote on Facebook on July 14.
According to Harms, last time when she talked to Mustafayev over video conference, he was a human rights activist, he now is a political prisoner.
"We have to convince the world that since 2014, despite all the resolutions and decisions taken by the international institutions, repression and persecution on the grounds of national belonging or religious belief are taking place in the internationally recognized 'Ukrainian' Crimea. Unfortunately, beyond the dozens of missing people, we now count over 70 arrested individuals and more than 10 killed, we also face repeated incidents of torture, and endless attempts of intimidation aimed at inducing cooperation from the local security services," Harms quoted Mustafayev's letter on her website.
Commenting on the situation in Crimea, Harms criticized FIFA for ignoring gross human rights violations by Russia amid the 2018 World Cup.
Read alsoPersecution of Crimean Tatars intensifies in occupied Crimea - HRW
"In a democracy, respect of fundamental rights is not an option. By remaining silent FIFA is not only breaking its own rules, it is endorsing an authoritarian regime at the cost of the freedom of people like Server Mustafayev," Harms wrote.
As UNIAN reported, Simferopol's Russian-controlled district court in occupied Crimea on May 22 chose a preventive measure for journalist, one of the coordinators of Crimean Solidarity NGO, Server Mustafayev, in the form of arrest. Court hearings on the case were held behind closed doors.
Mustafayev's case became part of the so-called Hizb ut-Tahrir case.