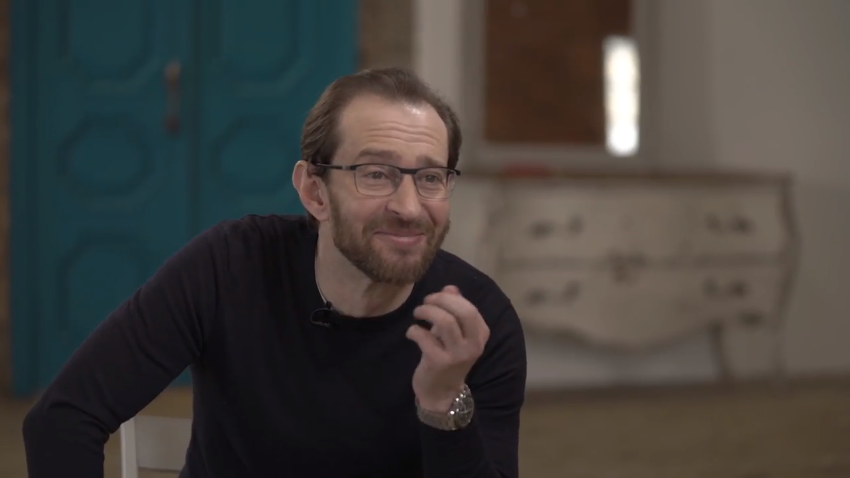 Khabensky / Screenshot
Famous Russian actor, film director and philanthropist Konstantin Khabensky, 46, has been included in Ukraine's Myrotvorets database, which lists individuals who pose a threat to the country's security.
"The deliberate violation of the state border of Ukraine to get into Crimea seized by Russian invaders. Participation in propaganda activities of Russia," the database names the reasons why the actor is facing a ban on entry into Ukraine.
In July 2018, Khabensky participated in a Crimea-hosted film festival for the youth, titled the "Scarlet Sails of Artek" in the famed ex-Soviet youth camp Artek.
Read alsoSyrian president lands up on Ukraine's Myrotvorets database due to his children's visit to Crimea
Now Khabensky is facing Ukrainian sanctions, including a travel ban for at least three years.
In keeping with the current Ukraine entry/exit rules, the only lawful way of entering Russian-occupied Crimea is to cross the administrative border between mainland Ukraine and the Crimean peninsula.
Khabensky became widely known in Russia and abroad after the film "Night Watch" (2004) and "Day Watch" (2005).
The film director reportedly expressed support for Ukraine in 2014, when Russia annexed Crimea, and wrote on social media that he condemned Russian President Vladimir Putin's policy.