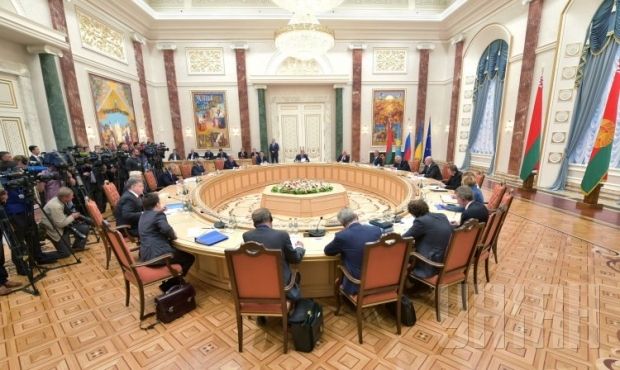 UNIAN
News of the probable rescheduling was given on Monday by the head of the main investigation department of the Security Service of Ukraine, Vasil Vovk, while he was speaking on the Freedom of Speech program on Ukrainian television's ICTV channel, online newspaper Ukrainian Pravda has reported.
"Most likely, the meeting will not take place on Tuesday. It will most likely be held on December 12, on Friday. I think there will be some results," Vovk said.
Vovk said that in his view the December 9 "Day of Silence" would be observed by both sides in the conflict.
"In any case, there will be no firing of heavy weapons," he said.
"I have confidence that this [ceasefire] will continue until December 12, when it will be confirmed by the relevant documents," said Vovk.
Earlier it was reported that the LPR (Luhansk People's Republic) was insisting that the meeting of the contact group in Minsk be put off until December 12.
The last round of peace talks in Minsk were held on September 5, when second President of Ukraine Leonid Kuchma, Russian Ambassador to Ukraine Mikhail Zurabov, OSCE Special Representative Heidi Tagliavini, and representatives of the DPR leaders Oleksandr Zakharchenko and Andriy Purgin, as well as the head of LPR Ihor Plotnitsky, agreed to a ceasefire. However, the ceasefire was never implemented, and the militants went on to roughly double the area of territory they controlled in the days after the signing of the accords.
On September 20, the contact group on resolution of the situation in the east of Ukraine signed a memorandum in Minsk regarding implementation on the Protocol dated September 5. However, the insurgents continued to attack Ukrainian positions, and Ukrainian forces returned fire when attacked.