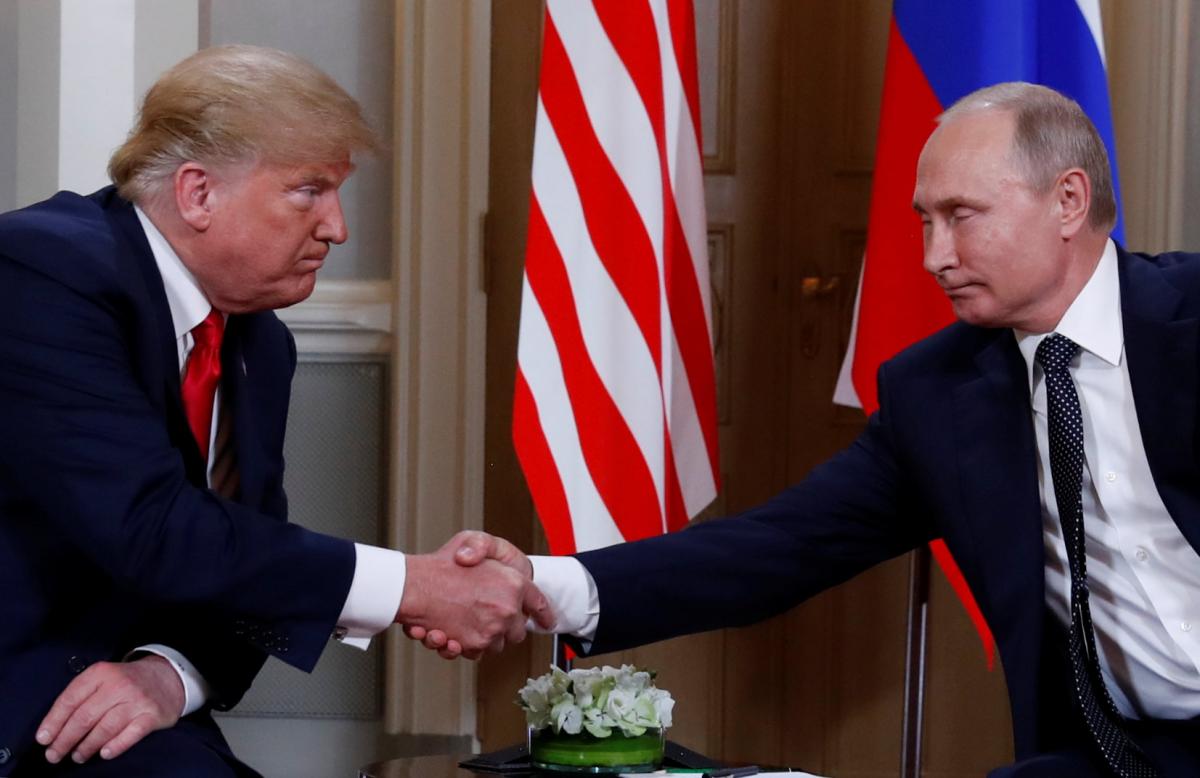 REUTERS
U.S. President Donald Trump via Twitter stated he was looking forward to another meeting with his Russian counterpart, Vladimir Putin, and that he believed in a possibility of resolving the Ukraine crisis.
"The [Helsinki] Summit with Russia was a great success, except with the real enemy of the people, the Fake News Media. I look forward to our second meeting so that we can start implementing some of the many things discussed, including stopping terrorism, security for Israel, nuclear proliferation, cyber attacks, trade, Ukraine, Middle East peace, North Korea and more," Trump tweeted Thursday.
"There are many answers, some easy and some hard, to these problems...but they can ALL be solved!" the U.S. president wrote.
As UNIAN reported earlier, on July 16, a first-ever summit was held of U.S. President Donald Trump and President of the Russian Federation, Vladimir Putin.
According to the Guardian, Donald Trump's extraordinary attempt to walk back remarks made in Finland that he saw no reason to believe that Russia had interfered in the 2016 U.S. election has been received with incredulity and amusement on the internet.
After berating reporters for not understanding he had meant the exact opposite of what he had said, Trump clarified his position on Russian meddling in the election on his return to Washington.
"I thought it would be obvious, but I would like to clarify just in case it wasn't. In a key sentence in my remarks, I said the word 'would' instead of 'wouldn't'," Trump said in a statement that seemed destined to be turned in to a meme.
The president continued: "The sentence should have been: 'I don't see any reason why I wouldn't, or why it wouldn't be Russia,' sort of a double negative. So you can put that in, and I think that probably clarifies things pretty good by itself."
Trump may have thought his back pedal was enough to convince his critics, but instead his comments provided fuel for the mocking fire.