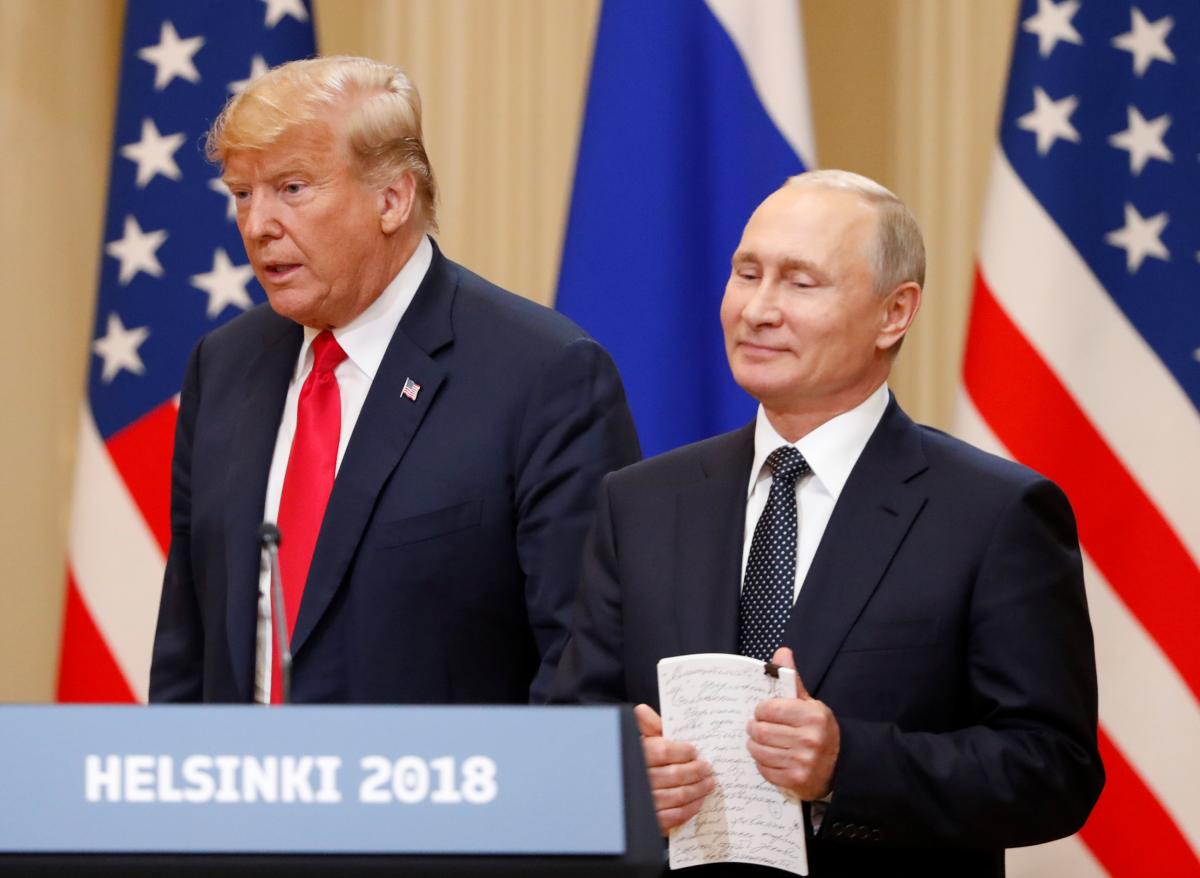 Trump-Putin summit on July 16 / REUTERS
Russian President Vladimir Putin has told diplomats that he discussed with President Trump this week the possibility of holding a referendum in separatist regions of eastern Ukraine, according to a Bloomberg report. 
The proposal reportedly calls for a vote in separatist regions of the country that would allow the areas to decide their own status as a way to resolve the ongoing conflict in eastern Ukraine, The Hill reported with reference to Bloomberg.
Read alsoPutin's words on Crimea "referendum" must be used as confession – MP
Putin told Russian diplomats that he had floated the proposal during the summit in Helsinki on Monday, but agreed not to disclose the plan publicly so that Trump could give it some thought, Bloomberg reported. 
Such a referendum would almost certainly face intense pushback from Kyiv and the European Union, which remain supportive of the 2015 Minsk II agreement to halt the fighting in Ukraine's Donbas region.
It would also mark a change in Washington's position, which calls for Russia to live up to its commitments under the Minsk agreement.
"Presidents Trump and Putin discussed a wide range of national security issues is Helsinki. The US position on Ukraine remains the same," a spokesman with the National Security Council told The Hill in a statement.
Kremlin spokesman Dmitry Peskov told Bloomberg that, during the summit in Helsinki, "some new ideas were discussed" regarding the situation in Ukraine and that "they will be worked on." He did not comment on the details of the reported referendum proposal.