Ex-U.S. Ambassador Herbst: Kremlin has no right to offer Donbas referendum amid Russian aggression
Russia held illegitimate referenda in Crimea in March 2014 and in Donbas in May 2014.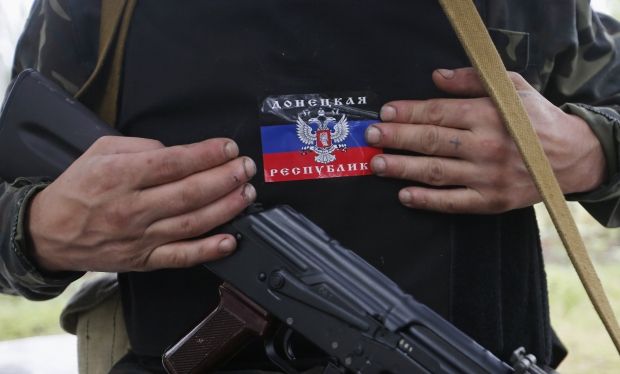 REUTERS
Former U.S. Ambassador to Ukraine John Herbst says the Kremlin has no right to offer to hold a new referendum in Donbas amid Russian aggression there.
"There is no point now in speaking whether a referendum in Donbas [that might] be organized by the United States and Russia is possible and whether Ukraine would agree to such a plebiscite in its territory. Most of all, the point is a real end of the war, a real ceasefire. There is shelling  every day, there are casualties every day, and basically it's a problem of Russian, Kremlin aggression ... The ceasefire is most important ... Only then it will be possible to talk about a referendum," the ambassador said in an interview in Russian to RTVi, a New York-based international Russian-language privately owned television network.
The diplomat says the idea of a referendum in Donbas is bad, because, first of all, Russia, as an aggressor, has seized Ukraine's Crimea and unleashed war in Ukraine's Donbas.
Read alsoKlimkin: Russia not interested in Donbas peace, seeking to ruin Ukraine
"First of all, Russia should withdraw its troops and take weapons away from there [Donbas], and then it will be possible to make public its position regarding the situation in the east of Ukraine, that is, about a referendum," the ambassador said.
Speaking about the previous Russian-controlled "referenda" in Crimea in March 2014 and in Donbas in May 2014, Herbst called them a show-off: illegitimate, without unbiased observers, and being conducted at the barrel of guns.
According to him, Putin is aware of the situation in Washington, D.C., very well, namely, that U.S. President Donald Trump treats him with affection. At the same time, as the diplomat emphasizes, the Russian president understands that Congress and advisers to the American president are acting to counteract his policy.
"That is why Putin agreed with Trump to hold a meeting without advisers, and Putin thought he could convince Trump during the summit to take the decisions he needed," Herbst said.
As UNIAN reported earlier, a summit between U.S. President Donald Trump and his Russian counterpart Vladimir Putin was held in Helsinki, Finland, on July 16. Following the meeting, Putin said he had discussed with Trump the possibility of holding a new referendum in Russian-occupied Donbas as a way of resolving the ongoing crisis.
Later last week, the United States rejected a proposal from Russia for a referendum to be held to decide the fate of eastern Ukraine, saying it would not be legitimate since the area is not under control of the Ukrainian government.
If you see a spelling error on our site, select it and press Ctrl+Enter