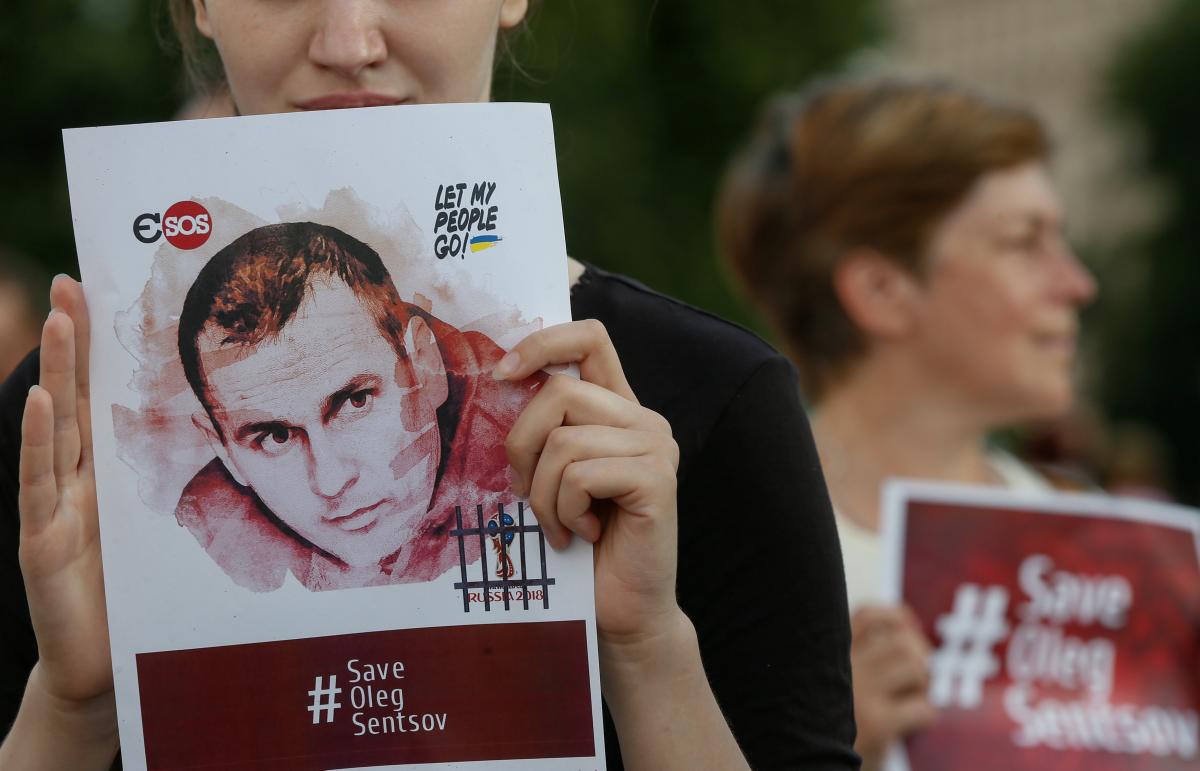 REUTERS
Oleh Sentsov's cousin Natalia Kaplan refuted the Independent's report that claimed she had said the political prisoner was on the edge of life and death.
"I didn't say anything about Oleh's pre-death state. Either they once again misunderstood something, or just wanted a to make a click and bait. Go to sleep, you panic-mongers, there'll be no funeral so don't keep waiting for it," Kaplan wrote on Facebook.
As reported earlier, The Independent wrote referring to Kaplan that Sentsov was on the "'edge of life and death' in a Siberian prison".
On July 20, Ukrainian Ombudsperson Liudmyla Denisova said she had appealed to Russian authorities to inform her on Sentsov's actual state of health after she was repeatedly denied access to him.
On July 9, she said Sentsov was losing track of time.
Read alsoKremlin refuses to comment on possibility of Sentsov's pardoning without personal petition
As a compromise with the penitentiary administration, to prevent force-feeding, the Ukrainian filmmaker takes 3-4 spoonfuls of a nutritional mixture per day, according to Denisova.
The Ukrainian Embassy in the UK has earlier criticized The Independent, the newspaper co-owned by a Russian businessman and former KGB officer Aleksander Lebedev, for following the Russian aggressive narrative about Ukraine and misinterpreting facts when covering the story with Croatia football player Domagoj Vida exclaiming "Glory to Ukraine!"
On July 9, Business Ukraine magazine tweeted: "The UK's @Independent newspaper so far wins the award for Most Misleading Explanation of the Phrase "Glory to Ukraine" with this offering: "...a phrase that continues to be deployed by anti-Russian Ukrainian nationalists following the 2014 Maidan coup".
The Ukrainian Embassy in the UK responded to the British publication, also addressing another newspaper, The Sun, on the same day: "We would like to remind @TheSun & @Independent that "Slava Ukraini" means "glory to Ukraine"- a patriotic expression like "viva la France","long live the Queen","Let Poland be Poland". Will you call those who chant these phrases nationalists&boo them?"