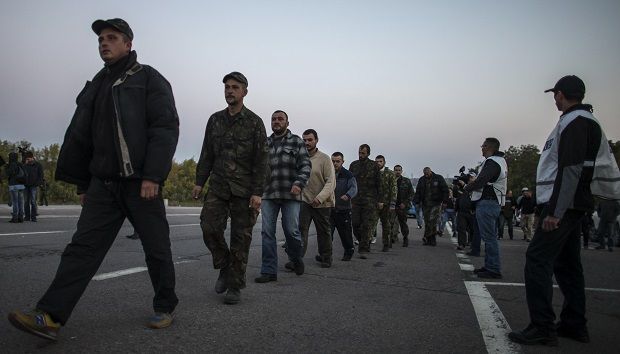 REUTERS
According to an UNIAN correspondent, news of the possible prisoner swap was given at a briefing by the chief of the Main Investigation Department of the Security Service of Ukraine and deputy head of the Interdepartmental Centre for the assistance of citizens in matters of release of prisoners, hostages and searching for missing persons, Vasyliy Vovk.
"We are now in the final stage of solving this issue. Today I have got in touch with Donetsk and Luhansk separatists to approve in Minsk the list of people to be released, which extends to 684 persons," Vovk said.
He also said that the list of people who are being held hostage is incomplete, as it includes only those who have been entered into a register.
According to Vovk, the total number of missing people currently stands at 1,667.
He also said that "the separatists received a command to examine those held in captivity. I think that is a positive thing. And I also think they are ready for a positive resolution of this issue. "