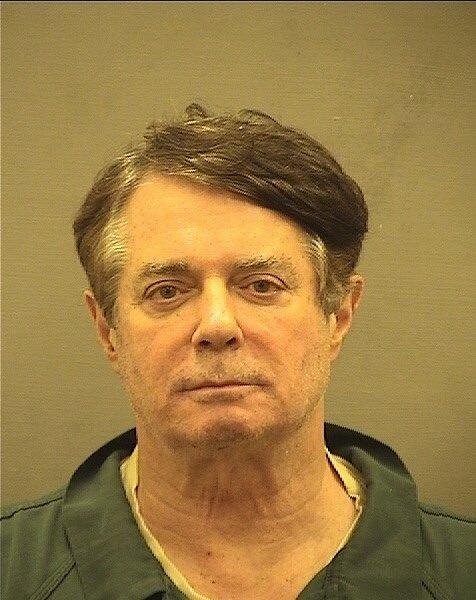 twitter.com/jaketapper
For nearly a decade, Paul Manafort toiled in service of Ukrainian politician Viktor Yanukovych, work that is chronicled in hundreds of documents he is hoping to block jurors at his upcoming federal trial from seeing.
The documents, released by Manafort's defense Thursday in advance of his trial next week on bank and tax fraud charges, show how political operatives from both sides of the aisle use the lessons they learn on American campaigns for sometimes unsavory foreign clients, according to the Washington Post.
"Having worked campaigns for the last 35 years, this one will be at the top of the list of most satisfying," Manafort wrote a group of strategists after Yanukovych won a presidential election in 2010.
Manafort goes on trial next week in Alexandria federal court on bank and tax fraud charges. The case stems from the work he did for Yanukovych and his Russia-friendly political party, and they are brought by the special counsel investigating Russian interference in the 2016 election.
But Manafort is arguing that the details of what he did in Ukraine have no bearing on the charges.
The documents date to 2005, when Yanukovych had been forced from power after an election victory deemed fraudulent.
Read alsoChief prosecutor denies NYT's information on blocking probe into Manafort case
That year, Manafort wrote a strategy memo to Rinat Ahkmetov, a Ukrainian steel magnate who backed Yanukovych's political party.
Yanukovych's image was "poisoned . . . as much as the dioxin poisoned the body of Yushchenko," a reference to Yanukovych's rival in the 2004 election. Doctors said at the time that Viktor Yushchenko was poisoned; his opponents said he became ill because of alcohol.
The party's "historical growth," Manafort added, "was directly related to its ability to dispense favors," which became impossible when it lost power.
Yet he arranged a flashy rally for Yanukovych that December, with help from Tim Unes, who worked on the Trump campaign, and Bobby Peede, who works in the White House on presidential advance, the documents show.
Read alsoLutsenko seeks joint investigation with FBI in Manafort case – media
Yanukovych "has the relationships in Russian [sic] needed to fix the problem created by Yushchenko and his team," a 2006 memo co-authored by Manafort reads. Surrogates are told to call the country's leaders naive "to believe the Government could slap Russia in the face and suffer no consequences."
The documents also appear to bolster a special counsel case against Manafort in Washington, D.C., federal court, including charges that he acted as an unregistered agent of a foreign government. One document Manafort's team released is a 2013 memo explaining how a group of European ex-politicians, known as the Hapsburg group, will try to promote Ukraine.
"The Hapsburg team will also do a series of events . . . to also influence key members of the US government through private meetings held at the highest levels."