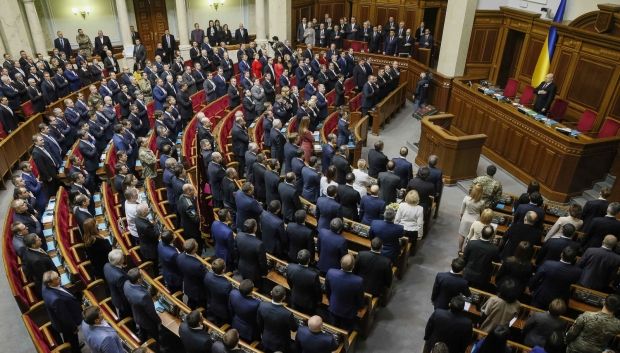 REUTERS
According to the parliament's agenda, it has also been proposed to vote at first reading on a bill to sack from senior positions on parliamentary committees those MPs who voted for the "dictatorship laws" of January 16, 2014. Consequently, they will become simple members of committees, online newspaper Ukrainska Pravda reports.
At the initiative of MP Yulia Tymoshenko and her colleagues from the Batkivshyna party, deputies are also to petition Russia's State Duma and the Russian president for the release of Ukrainian pilot and people's deputy of Ukraine of the VIII convocation Nadezhda Savchenko, who is a Batkivshyna MP.
In addition, a proposal has been submitted to consider at first reading a bill to change of the borders of four regions in Donetsk oblast: Artemovsky, Volnovakhsky, Novoazovsky and Telmanovsky.