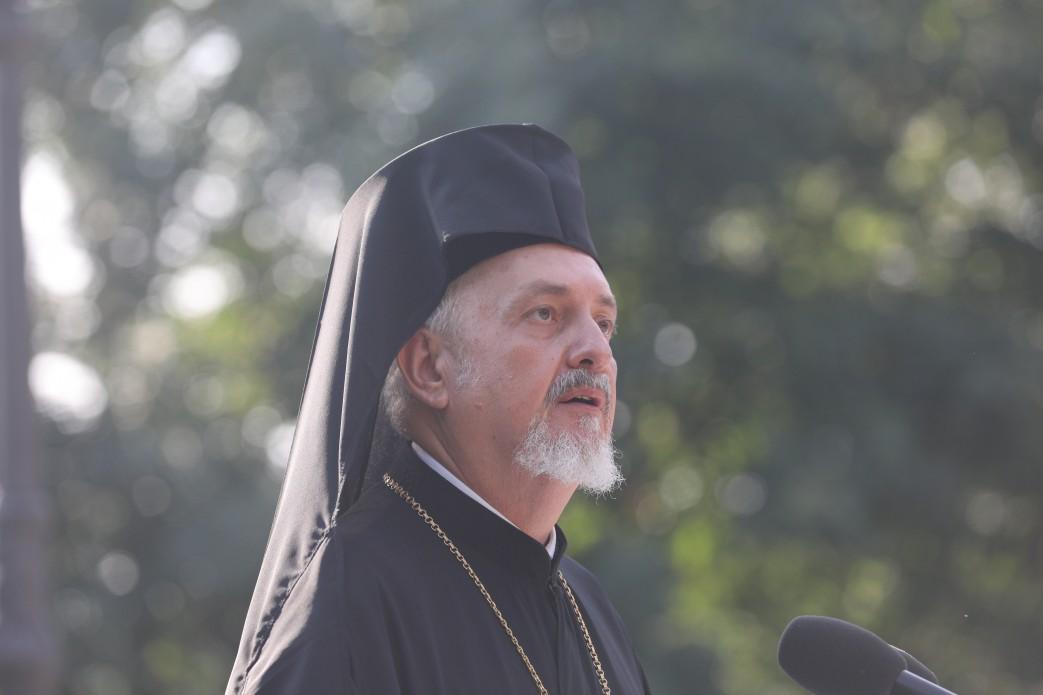 president.gov.ua
Representative of His All Holiness Ecumenical Patriarch Bartholomew, Metropolitan of France Emmanuel has said the Ecumenical Patriarch "will not leave his Ukrainian sons unprotected and abandoned."
"The Ecumenical Patriarch cannot remain blind and deaf to the appeals that have been repeated for more than a quarter of a century," Metropolitan Emmanuel said at the celebration of the 1030th anniversary of the baptism of Kyivan Rus, according to the press service of the Ukrainian president.
"Sons of the Ukrainian Church and its leaders have the right to their place among the Churches," he added.
Read alsoPoroshenko: Autocephaly of UOC to complete consolidation of Ukraine's independence
"The Mother Church already passed the ruling on April 20 this year. Namely – to begin the procedure for achieving the ultimate goal – to provide autocephaly to the Ukrainian Orthodox Church," representative of Ecumenical Patriarch Bartholomew said.
He added this became possible after the appeal of the Ukrainian authorities, the president of Ukraine, "which is the successor to the political structure of Kyivan Rus."
"We are sure that the Ecumenical Patriarchate is on your side. You will not be orphaned because the Mother Church will find a way to become involved in your progress, your success, your growth in the faith of Christ," Metropolitan Emmanuel said.
"We express our hope that our Lord will fill all your needs. May God bless you," Metropolitan Emmanuel said and gave blessings to the Ukrainian people from the Ecumenical Patriarch.
Metropolitan Emmanuel stressed the Ecumenical Patriarchate "will not allow those who hate the truth to make their devilry here in Ukraine."