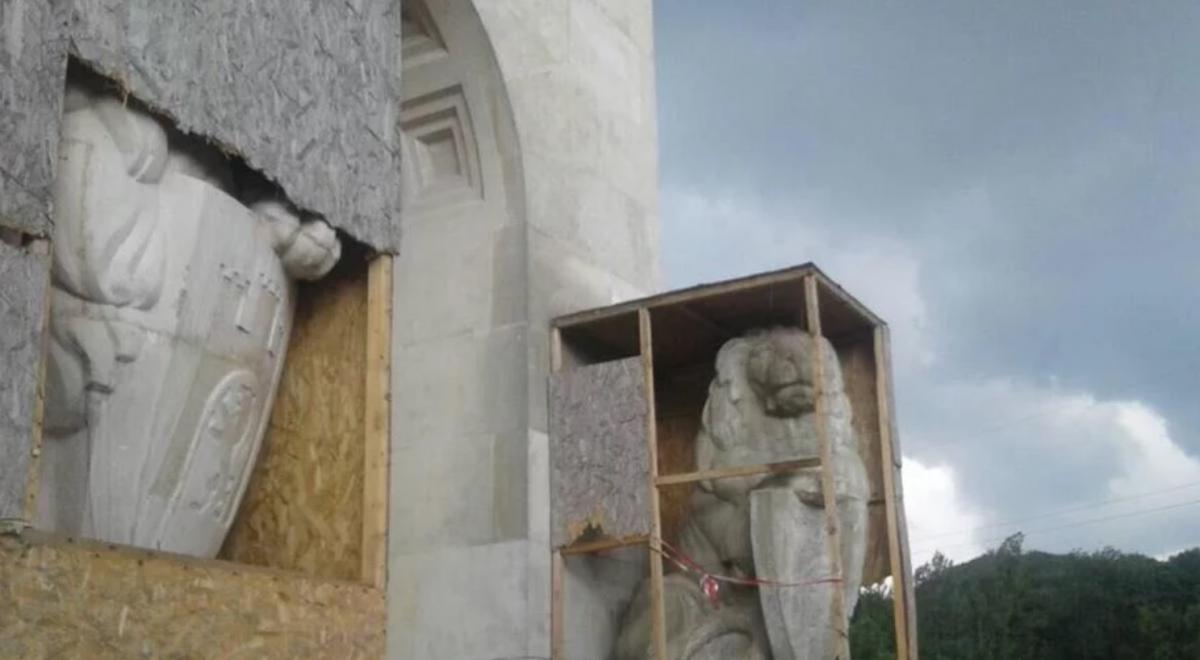 Zaxid.net
The Lviv court has sentenced a citizen of the southern Polish city of Krakow to a fine of total UAH 425 (EUR 14) for damaging the wooden casings covering two lion sculptures guarding the entrance to the Polish Orleta Lwowskie (Lviv Eagles) Defenders' Cemetery.
The perpetrator was caught red-handed with eight or nine other individuals who, according to Lviv's Vysoky Zamok newspaper, dressed in sports outfits, took their chance at revealing the sculptures. Another Ukrainian news service Zaxid.net called the incident "a provocation," according to polandinenglish.info.
Read alsoUkraine's consulate in Polish Rzeszow vandalized with hate slurs
According to Vysoky Zamok and the Polish Press Agency, when asked about his motives, the young man explained in Polish that he "wanted to liberate" the lions. A representative of the Consulate General of the Republic of Poland in Lviv was present during the court hearing.
Mykhailo Nahay, the director of the Lychakiv Cemetery within which the Polish Orleta Lwowskie Defenders' Cemetery is located, said that what happened is "absolutely unacceptable", adding that the men committed the offence "at about 16:30" and "forced the gate" as attempts of stopping them were undertaken by the cemetery guard.
The men would have run away, if not for a police patrol which happened to be driving by. Despite joint efforts, however, only one perpetrator was detained.