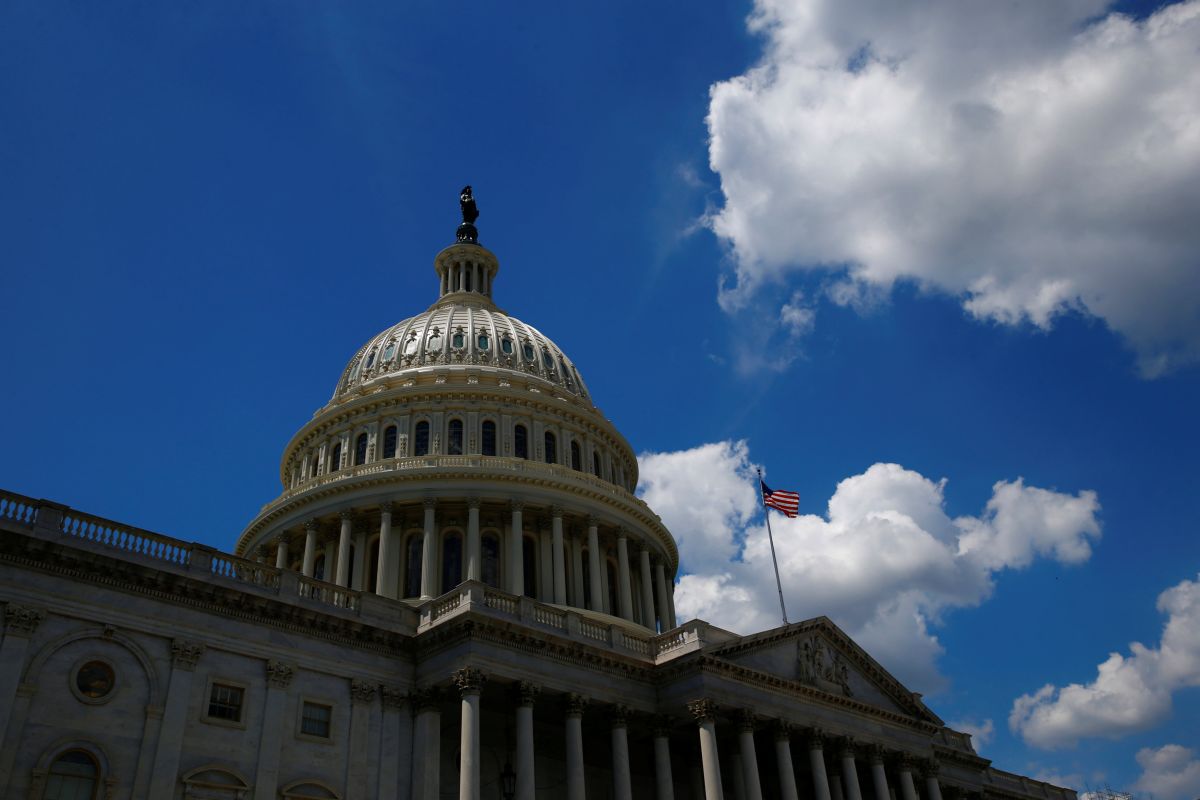 REUTERS
U.S. Senators Lindsey Graham, Bob Menendez, Cory Gardner, Ben Cardin, John McCain and Jeanne Shaheen introduced the Defending American Security from Kremlin Aggression Act of 2018, comprehensive legislation that will increase economic, political, and diplomatic pressure on the Russian Federation in response to Russia's continued interference in U.S. elections, malign influence in Syria, aggression in Crimea, and other activities.
"The current sanctions regime has failed to deter Russia from meddling in the upcoming 2018 midterm elections," Senator Graham said in a statement.
"Our goal is to change the status quo and impose crushing sanctions and other measures against Putin's Russia until he ceases and desists meddling in the U.S. electoral process, halts cyber-attacks on U.S. infrastructure, removes Russia from Ukraine, and ceases efforts to create chaos in Syria. The sanctions and other measures contained in this bill are the most hard-hitting ever imposed – and a direct result of Putin's continued desire to undermine American democracy," said Senator Graham.
"These sanctions and other measures are designed to respond in the strongest possible fashion," the U.S. Senator said.
Read alsoU.S. Senate Committee on Foreign Relations speaks up for Crimea resolution
"The United States must continue to take strong actions against Vladimir Putin's Russia for their global violations of international law and repeated attempts to undermine U.S. democratic institutions," said Senator Gardner. "Unless Russia fundamentally changes its behavior, we must not repeat the mistakes of past Administrations of trying to normalize relations with a nation that continues to pose a serious threat to the United States and our allies."
"It is once again up to Congress to strengthen America's resolve against Vladimir Putin's pattern of corroding democratic institutions and values around the world, a direct and growing threat to U.S. national security," said Senator Cardin, a senior member of the Senate Foreign Relations Committee and one of the co-authors and lead negotiators of the Countering America's Adversaries Through Sanctions Act (CAATSA). "Importantly, a number of the recommendations from the report on Russian interference I commissioned six months ago are included in this legislation. I'm pleased to partner with my bipartisan colleagues to build on CAATSA and further protect ourselves and our allies from a Kremlin that shows no sign of abiding by or respecting international norms."
Read alsoKlimkin welcomes EU sanctions against Russian companies for Crimean bridge
"We must stand arm-in-arm with our allies against the Kremlin's hybrid attacks on the U.S. and democracies across the world," said Senator Shaheen. "This bipartisan legislation sends a strong message of unity and deterrence against the Kremlin, while closing security gaps that leave our nation and its citizens vulnerable. I look forward to working with my colleagues in the Senate to advance this bill and harden our defenses against malign foreign influence."