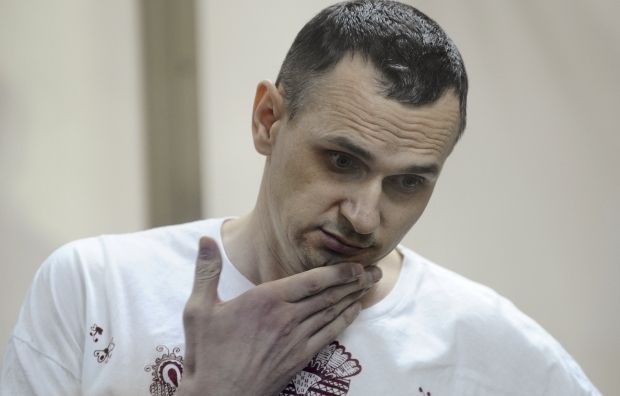 REUTERS
The Russian authorities have refused to grant Amnesty International access to Ukrainian filmmaker Oleh Sentsov, who has been on hunger strike for 81 days in a penal colony in the Russian Arctic.
"Denying us the right to visit Oleh Sentsov is indefensible. After almost three months on hunger strike, there are grave concerns for his health. We were planning to visit Oleh accompanied by an independent medical expert who would be able to evaluate his health. In order to dispel all doubts about Oleh's health condition and the adequacy of medical assistance provided to him, such a visit is imperative," Oksana Pokalchuk, Amnesty International's Ukraine Director, said.
Read alsoUkraine Ombudsperson receives letter from Russian counterpart on state of Sentsov's health
"Amnesty International calls for Sentsov's immediate release and demands that, while detained, he has access to qualified health professionals, providing healthcare in line with medical ethics, including the principles of confidentiality, autonomy, and informed consent. In addition the Russian authorities must grant access to Sentsov for Ukrainian consular staff."
On July 30, 2018, Amnesty International's representative office in Moscow received a letter from Valery Balan, the Deputy Director of the Federal Penitentiary Service, denying Amnesty's request to visit Sentsov in Labytnangi penal colony but providing no explanation. The letter stated that Sentsov's health had been assessed as stable with no "negative dynamic."
Ukrainian film director Oleh Sentsov began a hunger strike on May 14, 2018, in protest against the politically motivated jailing of dozens of Ukrainians in the Russian Federation.
In 2015, Sentsov was sentenced to 20 years in prison following an unfair trial where he faced "terrorism" charges stemming from his opposition to Russia's occupation of Crimea.